---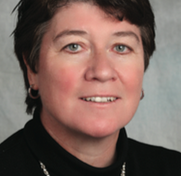 Investment firms have to compete with their conventional peers and fast-growing fintech start-ups when it comes to client communication, writes Catherine Doherty
The investment landscape is changing and managers need to rethink their approach to client servicing. Many investment firms see institutional clients as their primary market. However, the servicing for these clients has been based on a model that assumes senior managers are technology-averse and that the preferred interactions are human-to-human or human-to-paper.
Client communications have concentrated on developing high-quality printed material to illustrate account meetings, backed by e-mailed files and spreadsheets for more routine portfolio reporting. When the institutional client is a pension fund, the pension beneficiary, who is the end investor, is completely excluded from this servicing model.
For pooled products, investment firms have retreated from servicing retail clients directly to using wholesale relationships. An intermediated distribution model has evolved, using platforms and adviser networks. Communication to the end-investor just takes the form of making sure that fund factsheets are available to the supply chain in the appropriate language.
The worst-off clients are institutional investors who invest directly in pooled funds. This is the simplest client model to service and should be extremely profitable and valuable to investment firms – perversely, the client experience from too many firms combines the fee levels of institutional investing with the service levels of retail investing.
Both of these client-servicing models, institutional and wholesale, are rooted in business-to-business models. In this, faceless individuals work for sales force 'accounts' and are serviced using a series of activities completely defined by the product they have bought. Firms will publish a report, send a factsheet, and occasionally schedule a meeting where their staff read out printed material. The onward chain that leads to the end investor is completely ignored.
At a glance
• Client-servicing models across the board should move to the new approach of business-to-human.
• Most investment firms are embracing digital solutions and recognise the opportunity these technologies provide.
• Investment companies are no longer competing just with their conventional peers, but also with fintech start-ups.
• The priority should be to take that initial strategy and refine it to create a differentiating digital strategy that highlights the value proposition of their firm.
Client-servicing models across the board should move to the approach of business-to-human – simply look around at home, in public spaces and at work to see people using tablets and phones in every aspect of their lives. 'Bring your own device' is in action, in both business and leisure activities. And as they use the internet to run their lives, there is a constant subliminal bombardment of easier ways to get information, better embedded services and more engaging content.
Belatedly recognising this trend, investment firms have the challenge of building a digital support platform while still undertaking the huge list of the in-house projects required to remain compliant. They must also keep up with regulatory demands for information and develop low-price, high-value products that can be produced with the minimum of operational risk.
Investment managers have come a long way in the past five years in their use of digital technologies.
In 2011, when Investit first worked with global and regional managers on their use of websites, social media and mobile applications, the vast majority of firms were still unsure as to how these technologies could help them achieve their business objectives.
Even companies that had started going digital had usually focused on client portals to download the previously-printed reports and on websites where the previously-printed fund factsheets could be found. Functionality around social media and mobile applications was particularly limited.
Today, most investment firms are embracing digital solutions and recognise the opportunity technologies provide. Most investment firms say they have a digital strategy – at least a rudimentary one – where they are aiming to support key functions such as website content, social media and on-demand information about portfolios.
The appointment of heads of digital from outside the investment management industry is a clear sign that investment firms are looking to enhance their digital presence.
In parallel with this shift in client servicing is a well-documented shift in buying power from institutional to individual investors – driven by new regulation, change in government policy and the development in internet capability. Even where the buying decision for defined contribution schemes remains with the pension professional, communication will need to be at a level that suits both the professionals and the end investor.
While many firms have focused on moving towards a cleaner wholesale model, a few firms and many bank/insurance parents, are investing heavily in developing a digital retail model. This tends to be done with some nervousness as firms are reluctant to compete with the distribution networks sitting behind their wholesale relationships.
In this new investing world, investment firms are no longer competing with just their conventional peers but also with a rapidly growing number of fintech start-ups coming to the retail market for saving and investing. With no requirements at all to respect existing relationships, they are already moving beyond the initial e-commerce phase of 'buy a fund' to a model that gives guidance and addresses end-user needs. These start-ups are coming from a broad background and they are not reluctant to service small accounts.
The successful fintech start-ups make decisions quickly, have a nimble technology platform and release new features on their sites every two to four weeks. These features are proving to be valuable to their well-understood client base with feedback coming through comprehensive analytics. This is in stark contrast to investment management firms, where projects have to be pre-booked for the following calendar year and are often developed with little or no client input.
The same individuals who are being ignored by investment managers are also the ones being targeted by the new entrants.
Investment firms are facing difficult and urgent challenges:
• Firms need to define how they will flourish in the new clients-as-humans digital world. They should build the corporate desire to commit the financial and human resources to change to this new style of business;
• Firms need to come up with reasonable, not over-optimistic, budgets for both the start-up and the running costs of implementing their digital strategy. Implementation teams need to be empowered to make their own decisions about scope and timing;
• Firms should recognise that technologies are developing rapidly but there is no technical magic wand. Behind every apparently effortless client portal lies a great deal of hard work and often more than a few manual processes;
• And there has to be a strong operations strategy underpinning their digital strategy. The investor journey from reading the marketing material to being an owner of a product must be as smooth as possible.
Above all, the priority should be to take that initial strategy and refine it to create a differentiating digital strategy that highlights the value proposition of their firm. And then to build the client experience that delivers that value. The new business-to-digital-human model will apply, whether addressing people in client firms, as members of a defined contribution scheme or as individual investors.
Catherine Doherty is the CEO of Investit