---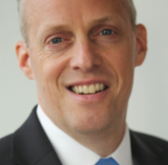 JR Lowry believes that digitisation, de-risking, disintermediation and democratisation are transforming the asset management industry
Asset management is unquestionably in a period of rapid change. The industry could be radically re-shaped in the coming years, driven by new technology, unprecedented levels of regulation, changing investor demand, and market behaviour.
These shifts feel particularly disruptive because they are coming in a variety of forms all at once. The four 'Ds' of disruption – digitisation, de-risking, disintermediation and democratisation – are all helping to transform the industry.
Much has been written on this topic, and in many ways the business world's focus on 'digital' mirrors the early days of the dot-com era in the 1990s. Hype aside, digitisation – where processes continue to be automated and where more and more information is moved and created online – is having a significant impact on asset management.
One result of the industry's move towards digital is that even more data is being produced. While there has been much talk about the exponential growth in data volume and 'big data', it is the increasing variety of data, fuelled by the connected world of the 'internet of things' that is likely to have the greater impact over the next few years.
Inevitably, some of this data is going to have investable value, and investment managers need to be able to ingest and mine it successfully. However, identifying the right monetisable insights – separating the signal from the noise, so to speak – is a significant challenge. With this challenge comes an ever-greater need for more powerful, automated analytics tools. New forms of analytics – sentiment analysis, social media analysis, behavioural analysis, machine learning/deep learning – are all of interest at the moment, as are techniques that use new massively parallel and in-memory storage to radically increase computation capacity.
At a glance
• The asset management industry is facing four 'Ds' of disruption: digitalisation, de-risking, disintermediation and democratisation.
• Digitalisation and the accompanying data will be a driver of new business models.
• De-risking the industry is increasing capital requirements and compliance-related costs.
• The asset management industry could bifurcate into the big, efficient boutique and the high-performing boutique.
Digitisation and the accompanying data will be both a impetus of new business models (as is apparent in the form of new data aggregators and robo-advisers) and an outcome of new business models, like new electronic trading venues. The trends will help investment firms reduce costs in some areas and create costs in others, but the net effect is likely to increase the need for scale, a change already apparent in the form of industry consolidation.
In wake of the global financial crisis, the industry is seeing unprecedented levels of new regulation aimed at making the industry safer and more secure.
The capital requirements of the Basel III banking standards and stress testing are forcing banks to take a hard look at their balance sheets and how they deploy capital. They are exiting capital-inefficient businesses and moving into areas that meet return-on-capital requirements. As such, investment firms must adapt in tandem, as the nature and fee structures of their relationships with their banks change.
In a similar spirit, increased margin requirements embedded in initiatives such as the European Market Infrastructure Regulation are changing how certain financial instruments, such as derivatives, are traded, as well as the economics of doing so. Other regulation focuses on transparency as a means to reduce risk, such as those that require investment managers to provide their clients with more timely information on exposure, fund liquidity and fees. New regulation also requires asset managers to ensure that they are steering clients to products that are appropriate for them.
Changes aimed at de-risking the industry are raising capital requirements and compliance costs. Enhanced technology and data and analytics that offer greater transparency will become more necessary to help asset managers meet regulatory requirements and investor expectations.
Today, a typical industry transaction often includes as many as five entities: two principals (buyer and seller), each with their own agents (broker/dealers), who trade through a neutral exchange or clearing house. Increasingly, the agent role is being subsumed into the exchange role, such as in tri-party collateral or direct market access models.
In some parts of the industry, the exchange role is being reduced and shifted to become more technology-centric. The ongoing shift from voice to electronic trading, peer-to-peer lending and crowd-funding are examples where this is already occurring.
New blockchain-related technologies have the potential to take the agent-free model even further into the industry. For the financial services sector, such technological advances present the opportunity to overhaul existing models, speed processes and streamline costs. Inevitably, more of the industry will move towards blockchain models in the coming years, though early implementations are likely to be on a limited scale or in 'greenfield' areas where legacy issues and standardisation requirements are less of an issue.
The market continues its long-term shift from defined benefit/institutional investment management to defined contribution/retail investment management. In markets like the UK, this shift is particularly pronounced at present. In turn, this shift is refocusing the industry on direct-to-consumer models. Accompanying shifts relate to the focus on fee transparency and product appropriateness, both of which are putting decision-making and control in the hands of individual investors, such as via the expected rise in self-directed accounts. This in turn is likely to continue to fuel a further shift from active to passive products.
The relatively mature US model provides a good template for how other parts of the world might evolve, with the dominance of several large retail-oriented investment managers who have the scale to pour millions of dollars a year into their adviser and retail technology platforms. Democratisation also comes in the form of increased availability of information, particularly as regulators release more of the data that they are aggregating. Finally, it comes through regulatory efforts aimed at unbundling certain services, such as research and trading that in turn are enabling the entry of new players.
As technology embeds itself within financial services, platform businesses, multi-party e-trading, peer-to-peer, and digital wealth management/private-banking platforms will become more pre-eminent. This is likely to cause a series of battles for the desktop, in both the institutional and retail markets, and to make user-experience design a key differentiator. This is one reason why tech firms like Google and Alibaba make forays into asset management.
These disruptive changes are likely to radically re-shape the asset management industry over the next 10 years. Different power brokers will emerge, particularly those who adopt technology and data-centric business models. There will also be rapid advances in analytic tools that will be able to accumulate and assess all of the new data produced.
Overall, the asset management industry could bifurcate into the big and efficient and the high-performing boutique. Firms that are neither are likely to be caught in the middle.
To be clear, the industry has weathered change in the past and the well-positioned will undoubtedly emerge stronger. These four 'Ds' of disruption – digitisation, de-risking, disintermediation, and democratisation – provide good clues as to what it will take to succeed in the years ahead.
JR Lowry is the EMEA head of State Street Global Exchange
Top 400 Asset Managers 2016: Global assets now €56.3trn
1

2

3

4

5

Currently reading

Top 400: Disruptive Technology - The four 'Ds' of disruption

6

7

8

9

10

11