Productivity is now a concept in the front office
KEY POINTS
First we looked at the cost effectiveness of their post-trade operations but given less time to how fund managers work and are supported.
Price and cost pressures will drive them to look for opportunities to be more efficient.
Benchmarking is a powerful tool to help firms understand their businesses and change them to give clients sustainable service at competitive prices.

To increase efficiency, firms should look for unrewarded complexity and activities as benchmarking shows that business complexity has a direct impact on profitability.
Fund managers start with simple businesses but to grow they then sell more things to different people or different things to the same people. Extending products and markets adds complexity. If that complexity is rewarded with revenues and low running costs then all is well.
However, with poor management information, firms do not necessarily see where a business line or client segment is detracting from profitability. For instance, many large fixed income departments are barely profitable. Margin pressures will encourage firms to examine their businesses.
Firms have maintained extraordinary profits in the absence of price competition in active funds. The average FTSE 100 company has margins of 16% while the average asset management firm's margin is 36%.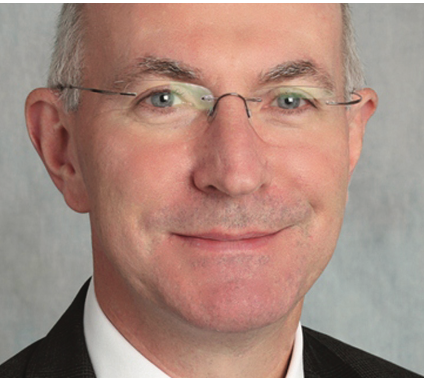 Price pressures have come from both new sources and old. Perversely, fund distributors have favoured providers with high fund charges which support high commission rates. As retail market distribution initiatives come into force in the UK, Netherlands and Australia, and through MiFID ll, intermediaries want the lowest charges from providers. In the US, new Department of Labor rules around the fiduciary duty of advisers might have the same effect. Lower fund charges leave more room for intermediaries to charge for their services.
Active retail funds commonly have ongoing charging figures (OCFs) of about 1%. This has left room for other firms that will compete on price. In 2016, Vanguard outsold the next 10 managers globally, bringing in $288bn (€260m)with a low-fee marketing strategy. The average Vanguard OCF is 18bps. And they are not alone – HSBC has a risk-controlled, largely passive, multi-asset range from 17bps.
Price pressure is also coming from systematic and factor investing. ETFs giving access to simple factor investing strategies, like the S&P's Dividend Aristocrats index, which invests in companies that have increased their dividend consistently for 25 years, have an OCF of 45bps. Asset managers are responding to institutional pricing pressure across the board.
However, a back-of-the-envelope calculation shows that with margins of 36%, and even with no pressure on costs, the average OCF can only drop to approximately 64bps before firms become unprofitable on their current business model. In order to go further, they will need to invest in their platforms and processes.
Fund managers' reaction to margin pressures has been to benchmark and cut costs in their middle and back offices, and firms have long since outsourced custody, fund accounting and transfer agency. Over the last 15 years, many custodian banks have turned themselves into third-party administrators running all aspects of post trade processing.
This has further to go, and we see conventional firms discussing outsourcing their dealing desks, for instance. To date, benchmarking has mostly tackled systems and the middle and back office but now we are working with the front office.
While margins have been high, many firms have had little idea which products or clients are profitable. As margins come down we expect firms to improve their management information and be more analytical. The focus of benchmarking is now moving to the world of the CIO and the CFO: they are becoming interested in efficiency – what they get out for what they put in.
We see different approaches to improving productivity in the front office. Some firms tell us that they do not like to think in terms of productivity, but nevertheless they have clearly thought about it as they are running funds with large investable universes, small internal teams and plenty of use of sell-side research and data screening. Even so, some managers resist thinking about how they could use technology in case it disturbs the magic of the current process. Some have been self-censoring ideas to improve front office processes.
At other firms we hear that the fund managers are enjoying their role in agile projects to use new data so much that they have to be chased back to their desks by the IT people. Where screening once meant using a regular FactSet report there is now all the data in the world to understand.
Some firms are well down that route to finding new investment ideas with the appointment of chief data scientists. But firms do not need to go that far, many of the paths to better use of fund manager time are already open.
At a recent front office COOs' forum we investigated what activities were eating into fund manager time that could be better spent on research, portfolio construction or perhaps seeing clients. We mapped current front office IT projects onto these findings and from this we could see significant savings to be made in areas not currently being addressed. Robotic process automation could take this further but right now many of the tools are available to cut down time spent on mundane tasks.
Even within core processes there are chores and most jobs that can be taught can be automated. As the head of risk at a very large asset manager told our forum: "We know automation improves efficiency by saving time and money. We need confidence and time to engineer this automation".
As a client of a conventional active manager I would be pleased to hear that the managers only did research and formed investment views. Fund managers are expensive, so as an investor I would be disappointed to hear they did anything else. Benchmarking will help firms understand where their opportunities to improve productivity are.
Given that many investment management firms have technology and robotics analysts, maybe they are building the skills in-house to take this further.
Richard Phillipson is a principal at Investit
Top 400 Asset Managers 2017: A new, improved business?
1

2

3

4

5

6

7

Currently reading

Top 400: Front office - New frontiers

8

9