---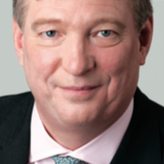 Paul Smith argues that investment managers have a responsibility to be good fiduciary managers and ethical participants in the financial markets
The turbulent markets of 2016 and post-financial crisis present asset managers with challenges, yet there is also an opportunity to build a better investment profession. Those of us who work in the finance industry have forgotten that we have a collective social purpose, which serves society first and itself second. We need to re-establish this connection in the minds of clients, of the people who are thinking of entering the profession, and of those currently in it.
Seizing such an opportunity begins with understanding that performance is not the main way of developing trust, and in uncertain times, trust is crucial.
This was the resounding message from institutional investors when we launched our global study of investor trust in financial services in 2016. They told us that trust must be built on the three pillars of transparency, ethics and performance. Unsurprisingly, most clients understand that managers will not outperform their peers or benchmarks on a consistent basis – this is in fact obvious as the average is the average and cannot be outperformed.
While it was possible to draw some positive inferences from the study – notably that the level of trust from asset owners towards financial services companies has risen marginally since 2013 – we continue to face a trust deficit as an industry. Investors have more trust in the brewing industry to do what is right than they do in financial services – the latter continues to rank in the bottom tier of global industries in terms of trust, with just 57% of institutional investors expressing trust in the firms that handle their investments.
Fees were highlighted as one of the key issues on which investors demand even more clarity. Since 2008, returns have suffered across many asset classes and markets. As a result investors increasingly ask investment professionals to justify the high fees often incurred by active management.
Almost three quarters of institutional investors indicated that a failure by their manager to fully disclose fees and other costs would be grounds for them to withdraw their business. Providing context concerning fees is critical for investment managers to create lasting bonds with their investors.
At a glance
• Those who work in the finance industry should remember that a profession serves society first and itself second.
• The asset management industry faces a trust deficit.
• Both ethics and performance should be regarded as important.
• There are signs that the investment industry is moving in the right direction.
Market turmoil also has contributed to a need for greater openness and engagement, as investors feel an acute lack of control over their investments during volatile periods. Though markets are always uncertain, investors do not want to be caught off-guard by unforeseen developments, and having more information lessens this concern to some degree.
Communication is integral to this, as investor expectations have risen following increased media scrutiny of industry conduct and the availability of information from new technology platforms. And by transparency, investors mean regular, forthright communication; clear information about fees; upfront conversations about conflicts of interest; and investment reports that are easy to understand.
Similarly, ethics is a key area of focus for investors. Some 68% stipulated that a manager must never have had a regulatory or compliance violation, while 64% said that managers must emphasise their commitment to ethical behaviour in communications, to both the investor and to the market in general.
This significant finding indicates that investor attitudes to the way in which investments are made no longer focus solely on performance but rather on the process itself, evident within institutional asset management by environmental, social and governance considerations.
This is not to say that performance is of secondary importance. On the contrary, 70% of investors feel that their managers must generate returns that are similar to, or better than, a target benchmark. Some 68% indicated that it is important for investment managers to outperform their competitors, yet only 45% feel that this is being achieved. This is a sizeable disparity that is damaging to the profession.
A consistent theme in our findings was that institutional investors want more than an investment manager; they want a partner who can address their investment concerns. In our fast-paced, technology-driven culture, institutional investors want to know their investment manager understands their business and priorities, but this is an area where many feel managers are falling short. Bridging this gap is key to ultimately enhancing trust.
Two of the top gaps illustrate this disparity. Investors want a firm that "takes time to understand my organisation's priorities, liability structure, and political dynamics with different stakeholders". This is important to 65%, but only 42% say the industry is delivering it.
Similarly, an investment manager who "acts as a partner in problem solving and goes beyond a specific mandate to lend insight on our investment concerns" was singled out as important to 62%, while only 39% are satisfied. Running a pension fund, endowment, foundation, or family office is complex, and these clients are looking for true partners.
Only 41% of institutional investors said they were likely to recommend an investment firm they work with to others. This investor attitude will have a serious bearing on a firm's ability to grow as the industry relies heavily on positive perceptions, communicated from client to potential client. Thus, the attitude a firm takes towards addressing this issue will likely define their future success.
In short, investment managers who truly want to differentiate themselves from the competition will need to do much more to demonstrate their value proposition. As the steward of other people's money, investment managers have a responsibility to be good fiduciary managers and ethical participants in the financial markets and the things that are important to clients can be replicated time after time: trustworthiness, communication, and transparency. This is an incredibly positive message and asset managers can win this game.
There are signs that the investment profession is moving in the right direction – working hard to align its interests even more closely with those of its clients and making efforts to boost transparency. However, it is incumbent upon us to listen to what investors are telling us they want and to stress the social purpose of finance – this is crucial because social purpose is the main driver of professionalism and plays into many of the promising opportunities our profession holds in the future.
Paul Smith is the president and CEO of the CFA Institute