---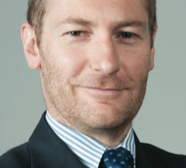 Regulators have turned their attention to addressing the European asset management industry's handling of liquidity risk, writes Federico Cupelli
Over the past few years, the global asset management industry has attracted the attention of global regulators, working jointly under the aegis of the Financial Stability Board (FSB) in view of delivering one crucial item of the G20 post-crisis regulatory agenda: the identification of globally systemically important financial institutions, or G-SIFIs in short.
Following the designation of globally systemically important banks and insurers, the FSB – working with the International Organisation of Securities Commissions (IOSCO) – has sought to extend the 'systemic' designation to asset management companies, their funds and their related activities.
In 2014 and 2015, the FSB and IOSCO issued two successive consultations asking asset managers for their views on how their companies, funds or activities could pose a systemic threat to the global financial system.
Both consultations, however, were impaired by common misconceptions as to the true nature and function of the asset management industry compared to banks.
The misconceptions were tackled by clarifying the 'agency' nature of the professional asset managers, by demonstrating how concerns about 'run risk' were grossly overstated, by underscoring the benefits of portfolio diversification and those of a diversified investor base, and by using concrete evidence to illustrate the merits of current legislation and industry practices aimed at avoiding excessive risk. The consultations ultimately proved useful in rejecting many of the initial assumptions of the exercise, driven by the excessively bank-centric views of the FSB.
As a result, the FSB and IOSCO chose to shift their focus during 2015 from an entity-based designation to an activity-based analysis. Nevertheless, concerns about the build-up of large liquidity mismatches within certain types of investment funds – allegedly made worse by unchecked amounts of hidden or synthetic leverage – continue to be expressed in certain quarters and the financial press.
At a glance
• Until mid-2015 international regulators sought to have asset managers designated as systemically important.
• However, the focus has shifted to liquidity risk among funds.
• Concerns centre on asset managers offering open-end funds with daily dealing in an apparently less-liquid market environment.
• Regulators, trade associations and central banks need to enhance their roles in managing financial stability risks in this area.
It is in this context and in preparation of a new FSB-IOSCO consultation about the potential structural vulnerabilities of the asset management industry that EFAMA and the ICMA Asset Management and Investors' Council (AMIC) chose to publish a paper on 'Managing fund liquidity risk in Europe'.
The paper addressed concerns around fund liquidity risks voiced by a few central banks and international/pan-European standard-setting bodies in their respective financial stability assessments.
In brief, these concerns view asset managers offering open-end funds with daily dealing features as potentially problematic in an apparently less-liquid market environment. This would hold true specifically for certain asset classes, such as high-yield fixed income portfolios in the current low-rate environment, where managers would not be able to reconcile the liquidity of the portfolios with eventual sudden spikes in redemption demands from their investors.
In responding to these fears, initial considerations should be around the fund product's design, including its legal structure, the intended objective and the underlying investment strategy, and the risk profile of a its target audience. In this respect, already in the pre-launch phase, managers must match the liquidity of the underlying investment portfolio with the liquidity required by the target audience as a general condition for obtaining regulatory approval.
Second, the extensive regulatory requirements under the UCITS and Alternative Investment Fund Managers Directives need to be clarified. Both regimes share five key features: a permanent and independent risk-management function; specific liquidity risk-management requirements; ongoing controls to monitor the performance of less liquid assets; mandatory stress-testing; and, reporting obligations (both to market supervisors and investors).
These five features concur to make EU rules applicable to funds and their management companies comprehensive and far reaching. In this regard, the set-up of a liquidity management system is legally required, including procedures to monitor the liquidity risk of each fund and to ensure that the liquidity profile of the underlying investments complies with the fund's obligations to investors. The obligation to monitor the evolution of liquidity in the portfolio against that in the broader market and to reconcile these with investor behaviour is another core requirement, calling forth several tools and arrangements to address anticipated or actual liquidity shortages in both normal and stressed market conditions.
As the cornerstone of a managers' liquidity-monitoring capacity, EU rules impose mandatory stress tests, as further detailed in the two Directives' implementing measures. Finally, both Directives contain extensive reporting requirements to inform supervisors and investors as to a fund's true degree of exposures. In this regard, one should bear in mind that under the relevant reporting template for alternative investment funds, a wealth of information is reported on a fund-by-fund basis, including the portfolio composition, a break-down of the liquidity management tools available and how these are being employed, and a detailed view of the fund's diversified investor base and redemption frequencies.
On their part, UCITS funds additionally benefit from mandatory portfolio diversification requirements, accompanied by a 'hard' 200% ceiling on leverage and numerical limits to counterparty exposures. That makes the prospect of having a manager suddenly liquidate a significant less-liquid portion of its portfolio difficult to fathom.
Third, complementary to the regulatory requirements, it is important that non-market supervisors recognise the use of multiple industry-based tools, as available in most European jurisdictions. This enables managers to manage their daily liquidity, avoid the too-often implied (and desperate) need for fire sales, all the while continuing to treat their investors fairly. Such tools range from swing-pricing mechanisms, redemption fees, in specie redemptions, suspension of dealings, all the way to the creation of side-pockets.
Combined with the above regulatory requirements, such tools have proved their success, begging the question whether the protracted regulatory focus on the asset management industry is justified. Such conclusions also appear to be in line with the conclusions of the IOSCO survey on liquidity management tools in collective investment schemes, published in December 2015.
To conclude, three recommendations could be made. The first would see the European Securities and Markets Authority play a more active role in encouraging the use of non-regulatory, liquidity management tools at the level of some EU jurisdictions. This way local asset managers could rely on a broader compendium of measures to address liquidity risks and choose the most appropriate ones depending on their specific circumstances.
The second recommendation would be for industry associations to continue developing industry best practice alongside their member firms in liquidity risk management.
A third recommendation would enable central banks and pan-European bodies to have access to more meaningful data on fund investment activities, underlying exposures and investor profiles. This may require the aggregation of data being currently reported to national supervisory authorities, or alternatively, via a harmonised reporting framework, on the basis of which the build-up of potential Europe-wide financial stability risks may be better gauged and monitored.
Federico Cupelli is senior regulatory policy adviser at the European Fund and Asset Management Association
Top 400 Asset Managers 2016: Global assets now €56.3trn
1

2

3

4

5

6

7

8

Currently reading

Top 400: Liquidity-Risk Management - Managing fund liquidity in Europe

9

10

11