---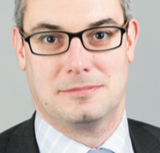 The asset management industry should focus more on long-term value creation, says Andrew Ninian
Building an economy that is capable of competing internationally – delivering growth in jobs, wages and standards of living – is not just the responsibility of governments. Asset managers and owners all have a responsibility for ensuring the success of the economies in which we operate.
Fostering better economic performance is clearly among our social duties. But we also have a direct interest in fostering strong economies – if we can play our part in building better-performing businesses, then we can improve our clients' prosperity through better investment returns.
The World Economic Forum produces an annual ranking of global economic competitiveness, and it is encouraging – and probably no surprise – to see that Europe fares well.
Switzerland has occupied the top spot in the ranking for seven consecutive years, ranking consistently highly thanks to 'world-class research institutions' and higher spending on research and development. Switzerland also consistently ranks highly in labour-market efficiency, a tell-tale sign of a strong economy.
Germany was ranked fourth in the 2015-16 survey, the next-highest result for European economies, with the Netherlands, Finland, Sweden and the UK also in the top-10. The US ranked third in the 2015-16 survey, just behind Singapore in second place.
Measures of competitiveness cover a wide range of factors, and the investment industry arguably has a part to play in contributing to all of them through selective investment, changes in reporting standards and strong communication with investee companies.
But there is one economic measure that the Investment Association, which represents the £5.5trn (€7trn) UK asset management sector, believes investors are in a remarkable position to influence for the improvement of the broader economy and the returns offered to investors – that measure is productivity.
Productivity is a measure of the money made per hour worked by employees. It is often overlooked by global economic comparisons in favour of broader studies of competitiveness, but we believe it is fundamental to an economy's performance.
At a glance
• Productivity is key to prosperity.
• Allocating capital to investment yield substantial benefits over the long term.
• A key theme of the Investment Association's Action Plan is to enhance company reporting for efficient capital allocation.
• It would be better if listed companies reported their results half-yearly rather than quarterly.
Measures of productivity are a way of telling whether a country's businesses are geared at delivering high earnings from the resources they have. A company with just 10 employees that makes £1m a year is far more productive than one with 100 employees that makes the same amount.
The fact is that there are stark differences in productivity levels across Europe, and the wider developed world.
According to estimates to the end of 2014, the UK lags all other nations in the G7 group of major advanced economies, except Japan. If the gross domestic product per hour worked in the UK is set at an index level of 100, productivity in Germany would be 136. In France it would be 131 and in the US it would be 130.
To put that another way, if the average German decided to only work four days a week rather than five, the German economy would still deliver greater output per employee than the UK's.
If an economy is productive, it is capable of raising salaries faster than other nations. It is the difference between businesses big and small flourishing or floundering. A productive economy offers opportunities for employment, better products, and better competition on the international stage. A productive economy delivers better tax returns, allowing the government to invest in projects that improve people's day-to-day lives and to reduce deficits.
Most of all, an economy with high potential productivity growth is one that will be better for our children than it is for us.
Paul Krugman, author of The Age of Diminishing Expectations, in 1994 wrote: "Productivity isn't everything, but in the long run it is almost everything. A country's ability to improve its standard of living over time depends almost entirely on its ability to raise its output per worker."
There are many factors that can affect how much money is being made per employee-hour, but there is a crucial element that can boost productivity in the long term – investment.
At a simple level, imagine a company has decided it has the budget to hire one more person. But it has a decision – should it hire another sales person to try to sell more products or should it hire a researcher to think about creating better products it could sell in the future.
On the face of it, the sales person will be more productive, notching up sale after sale, hour after hour. The researcher, on the other hand, may not look like a productive hire at all – they are not generating any gross value-add. But what if after a few months of work that researcher has a brainwave – an exciting new product that could take the UK market by storm. Suddenly, sales across the company could triple, and the whole company becomes far more profitable as a result.
This simple example belies a conundrum that may concern all businesses at some point. Should we put capital to use by delivering short-term sales benefits, but risk finding ourselves on uncertain ground in a few years' time, or should we ignore the pressure to deliver quick results and invest in projects that could make the company a leader in its field in three, five or even 10 years' time.
Allocating hard-won capital to investment in projects that might not deliver for months – or years – can be a bold decision. But for those under pressure from management, a board or a shareholder hell-bent on seeing an improvement in performance every quarter, investing in future projects can be a foreboding prospect.
That is where the investment management industry comes in. By finding ways to ensure that productivity is considered as part of the investment decision-making process we could make a profound difference to the broader economy. In the UK, we recently issued a Productivity Action Plan that has proposed several ways to boost productivity.
It is our hope that investment management organisations across Europe will consider our proposals, which although sometimes specific to our domestic investment infrastructure may provide inspiration for similar projects that might boost the European economy's long-term prospects.
A key theme in our action plan is to enhance company reporting for efficient capital allocation. That means encouraging listed businesses to improve their reporting to ensure it encapsulates long-term strategy, drivers of productivity, capital management as well as giving more attention to issues such as human capital and culture.
The plan calls for stewardship and engagement to focus more on long-term value creation and productivity, eradicating the short-term focus that currently defines the relationship between asset owners and investment managers.
Efficient and diverse capital markets should be developed, with equity investment encouraged and efficiency embedded further into other capital markets. Finally, tax and regulatory obstacles to the provision of long-term finance should be broken down, so that long-term investment can be furthered.
One recommendation in the Action Plan was for the practice of listed companies reporting results quarterly to be scrapped in favour of half-yearly reporting, which is less obsessed with short-term investment for short-term gain.
Time will tell whether our efforts are able to drive home greater productivity, but a concerted effort by investment managers here and in Europe can only help us on the path to better economies, with more jobs and higher living standards for all.
Andrew Ninian is director of corporate governance and engagement at the Investment Association in the UK