Disruptive Capital, the private equity business and family office of Edi Truell, is going public in a bid to attract investment from the country's emerging local authority asset pools and other "sophisticated" investors.
It intends to list on Switzerland's SIX stock exchange as Disruptive Capital AG (DCAG), with ambitions to develop into a larger private asset manager.
"DCAG, backed by highly successful families, aims to develop into a 'one-stop solution' for sophisticated investors, including pension funds," it said in a statement.
"Significant co-investment opportunities are offered on a deal-by-deal basis to its investors to give them the ability to tailor their own asset allocation around that of DCAG."
Speaking to IPE, Truell – the self-proclaimed architect of the consolidation of UK public sector funds – said one of the motivations for listing was to facilitate investors exchanging their current portfolios, "plus or minus more cash", for listed shares in DCAG.
The new asset pools being formed by local government pension schemes (LGPS) in the UK were inheriting "a whole ragbag of stuff" from their member pension funds, and it was these historical portfolios that they could swap for shares in a single listed vehicle, according to Truell.
He said the government was pushing pension funds to use listed vehicles rather than more complicated partnerships and other such investment structures, because it made governance easier from the perspective of the pension funds.
Another motivation for listing Disruptive Capital, according to Truell, was to make it easier to raise capital quickly so that the company could act as cornerstone investor for some of the large transactions it had underway.
Asked why Disruptive chose Switzerland for a listing, Truell said it was one of few stable markets around and that moving family assets back to the UK did not appeal on account of "the political risk of Jeremy Corbyn and his nice friends".
"It doesn't seem like a sensible place for a long-term vehicle to be," he said. "We prefer to have our assets in Switzerland rather than subjected to political vagaries."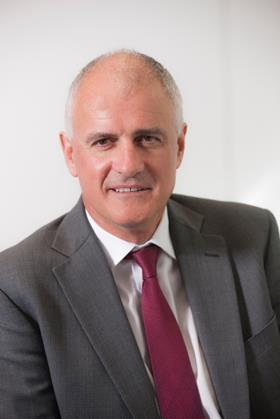 Truell is "a great fan of Brexit".
"If properly negotiated and structured it should be an enormous opportunity for Britain and the British economy," he said.
The Truell family has the vast majority of its assets in what is becoming DCAG.
With around £300m (€334m) of assets under management, the investment company holds a diverse portfolio, including exposure to companies involved in big data, infrastructure and healthcare.
As DCAG, it plans to concentrate on private equity to begin with and then include other asset classes such as real assets.
About Edmund 'Edi' Truell
A financier, Truell has held myriad positions in the financial services industry. He is known in the UK pension fund world as the co-founder of the Pension Insurance Corporation, the defined benefit insurer, and his subsequent position as chair of the London Pension Fund Authority (LPFA) from January 2013.
He was instrumental in pushing forward the collaboration between LPFA and Lancashire Country Pension Fund that led to what is now the Local Pension Partnership. He resigned in August 2015 to set up an advisory board for the partnership and to work as an unpaid adviser on pensions and investments to then London mayor Boris Johnson.
The idea was for Truell to drive forward collaboration between public sector pension funds for investment in infrastructure and housing in London and across the rest of country, with Johnson eyeing the creation of a "Citizens' Wealth Fund". More broadly the intention was that Truell would advance the cause of pension consolidation across the LGPS and UK public sector pension funds more generally.
Within the LGPS, this consolidation is now happening in the form of the creation of six new asset pools in addition to the already operational LPP and London CIV.