The UK government has pledged £5m (€5.6m) to support the establishment of pension dashboards, aimed at collating an individual's pension savings in one online tool.
In his annual budget report, published yesterday, chancellor Philip Hammond said the government would consult on the design of such tools later this year.
He also stated that the dashboards would include data on the state pension – an element that industry commentators said was crucial to the project's success.
"The government is taking steps to support the launch of pensions dashboards, innovative tools that will for the first time allow an individual to see their pension pots, including their state pension, in one place," Hammond said in the budget report.
"The budget confirms that the Department for Work and Pensions [DWP] will consult later this year on the detailed design for pensions dashboards, and on how an industry-led approach could harness innovation while protecting consumers.
"DWP will work closely with the pensions industry and financial technology firms. The budget provides extra funding in 2019-20 to help make this a reality."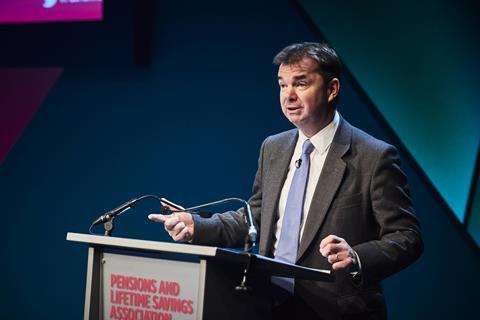 The chancellor's statement followed months of uncertainty after a national newspaper reported that the DWP was considering abandoning support for the dashboard. However, at an industry conference earlier this month, Guy Opperman, minister for pensions and financial inclusion, told delegates that the government was "utterly committed" to the project.
The UK's Association of British Insurers (ABI) and financial technology firm Origo have so far led the development of a prototype dashboard, which would collate data from providers to display an individual's pension savings in one place.
Anthony Rafferty, managing director at Origo, said his firm was "deeply committed to making the pensions dashboard a reality".
"We have already built the technology to securely find and enable retrieval of individuals' pensions data, once their identity is securely verified," he said.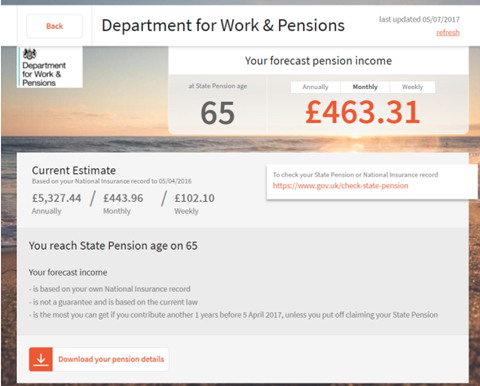 "We have always said that the dashboard would be more effective for consumers if they could also see their state pension on the same page and this now would appear to be the government's intention."
Huw Evans, director general of the ABI, added that the insurance sector was "ready to continue its collaboration with government on making this vital service a reality".
Steve Webb, policy director at Royal London and a former pensions minister, said including state pension data was "a real step forward" for the development of the dashboard concept.
"This greatly increases the prospect of dashboards that cover all the key pension information that consumers need to know," he said. "The additional £5m a year for the DWP in 2019-20 is also a welcome symbol of the fact that the government is committed to taking this agenda forward, albeit more slowly than we would have wished."
Scott Finnie, product architect at Hymans Robertson, urged the government to establish data standards for companies supplying data to dashboards.
"By doing so, it will… allow established providers and new entrants alike to deliver a range of intuitive dashboards and tools to engage consumers in their pension provision," he said. "By focusing on the data standards, the government will equip and encourage industry to deliver better retirement outcomes for UK consumers."