The UK government plans to table additional primary legislation to enable the introduction of collective defined contribution (CDC) schemes, it said in its response to a report by the parliament's pensions committee.
The UK already has laws enabling CDC schemes, although secondary legislation added to these laws would still be required to make such arrangements possible.
However, in his letter to Frank Field, the chair of the Work and Pensions Select Committee, pensions minister Guy Opperman said the government had looked closely at existing legislation and decided that further primary legislation was needed, most likely in the form of a standalone government act.
"Royal Mail and their legal advisers agree that new primary legislation would be needed to support their intended scheme," said Opperman.
In a separate letter to Field, Jon Millidge, Royal Mail's chief risk and governance officer, explained that the company had accepted legal advice that the current CDC legislation – contained in the Pensions Act 2011 – would not be suitable "as a means of introducing an entirely new type of pension scheme into UK legislation".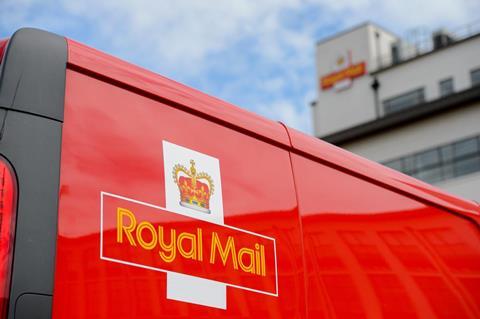 Royal Mail also agreed, added Millidge, that "given the potential significance of this change for the UK pensions landscape… it is appropriate in terms of public transparency for the key principles behind CDC to have the level of parliamentary scrutiny which primary, rather than secondary, legislation requires".
In February, Royal Mail and the Communication Workers Union (CWU) reached a ground-breaking agreement "in principle" to introduce a CDC scheme. The select committee's report, published last July, had called on the government to move quickly to enable the creation of the UK's first CDC pension scheme.
Government consultation coming up
In his letter to Field, Opperman also confirmed the government's plans to launch a formal consultation this autumn on the potential use of CDC schemes.
"We will set out our proposed approach to CDCs in our consultation, and will then aim to bring forward the necessary primary legislation as soon as parliamentary time allows," he said.
Opperman said the consultation would consider:
Risk-sharing;
Appropriate methodologies for calculating cash-equivalent transfer values for CDC members in the accumulation stage;
Whether CDC members should be allowed to transfer out in the decumulation stage;
Requiring CDCs to publish their rules for calculating and distributing member benefits, and reporting funding position and strategy;
A requirement for a specific qualification for CDC trustees and their advisers.
The committee said the "extremely positive" response indicated that the government had taken on board almost every one of its recommendations.
Opperman explained that the government was focusing on a framework that would fit the needs of Royal Mail and the CWU and would therefore not be seeking to accommodate mutual, multi-employer and standalone schemes, as the committee had suggested.
"This is a real win-win situation," said committee chair Field. "The historic deal struck between Royal Mail and CWU, combined with the government's ready willingness to make CDC pensions a reality, mean a huge change is coming to the UK pensions landscape, offering a new and different kind of 'pension choice'."