The UK's pension fund trade body has downgraded its membership of PensionsEurope, the continent's main lobby group for the sector.
The Pensions and Lifetime Savings Association (PLSA) has shifted from an 'A' to a 'B' membership, the association's EU policy director James Walsh confirmed to IPE.
It means Julian Mund, the PLSA's chief executive, has relinquished his place on PensionsEurope's board – a position only open to category 'A' members.
The change of membership also means the PLSA – one of PensionsEurope's founder members – will have just one vote at future meetings, rather than two.
Walsh said the decision was based on the UK's impending exit from the EU.
"Our board took the view that we should assess how we spend time and resources on EU affairs," he said.
"Our board took the view that we should assess how we spend time and resources on EU affairs"

James Walsh, PLSA
Walsh's role has also shifted as a part of the PLSA's changing priorities. While he remains responsible for EU policy, he has taken on a new role as head of membership engagement.
However, he emphasised that he and Mund would still be involved with European affairs, including attending PensionsEurope's general assembly next month.
"It's still hugely important to be involved [with PensionsEurope]," Walsh said. "Our regulations are still going to be affected by the EU's regulations one way or another. Asset managers are playing by rules set by the EU or by international rules influenced by the EU."
'Relationships remain important'
Matti Leppälä, CEO of PensionsEurope, said he understood and respected the PLSA's decision.
"Relationships remain important regardless of what happens with Brexit"

Matti Leppälä, PensionsEurope
"What kind of membership they have is for them to decide," he told IPE.
"We're very happy that the PLSA continues to be a full member, and I hope they engage as much as they can. They have not left – that's not been discussed, they always wanted to remain. We have tried to accommodate that as much as we can."
He echoed Walsh's sentiments as to the importance of the future relationship between the two organisations.
Leppälä said: "Relationships remain important regardless of what happens with Brexit.
"Even if there is a hard Brexit, there are many UK-based companies with operations throughout Europe, and with pension funds in EU member states, so pension issues remain relevant."
However, the UK group has already visibly reduced its activities in Europe, Leppälä indicated.
"We can see that already," he said. "They need to concentrate more on domestic issues than European, more so than they did before."
Losing UK influence is 'major issue'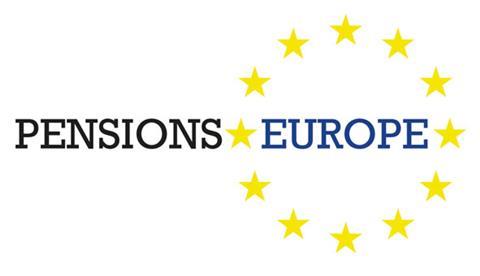 Leppälä said that, while national associations changing their memberships was not unusual – the Norwegian association recently became a board member, for example – the PLSA was a special case because of the size of the UK pensions market.
In the immediate aftermath of the UK's vote on EU membership in 2016, the Dutch and German national pension groups expressed concern about losing such an influential voice on pensions policy, both through the PLSA and through its political representatives.
"It's a major issue for us," Leppälä told IPE. "The UK was crucial part of the IORP II debate – they were a very important part of that lobby. It has been a very important part in developing pensions and financial markets policy.
"A lot of people are very concerned about the balance between insurance companies and pension funds [after Brexit] – the role of insurance companies will be bigger than before. The balance between DB and DC is also changing.
"The role of the UK in defending occupational pensions will not be there any more [on the EU stage]. It's very unfortunate from our point of view."
PensionsEurope's board is chaired by Janwillem Bouma, managing director of Shell's Dutch pension funds. The remaining category 'A' members that make up the board are Christian Boehm (Austria), Fabio Galli (Italy), Espen Kløw (Norway), Elise Ricon (Spain) and Klaus Stiefermann (Germany).