The Financial Conduct Authority (FCA) has appointed Charles Randell as its new chair, it was announced today.
He will take up the role on 1 April, replacing John Griffith-Jones, who has been the FCA chair since its formation in April 2014.
Randell is currently an external member of the Prudential Regulation Committee of the Bank of England and a non-executive board member of the Department for Business, Energy and Industrial Strategy. He is also a visiting fellow in financial services regulation at Queen Mary University of London.
He began his career in law, working at Slaughter and May from 1980 to 2013. He specialised in corporate finance law, and worked on financial stability and bank restructuring assignments.
These include advising the UK government on the resolutions of Northern Rock, Bradford & Bingley and the Icelandic banks. Randell also advised the Portuguese government on the recapitalisation of the country's banking sector.
Charles Randell, incoming chair of the FCA
Source: Bank of England
Andrew Bailey, FCA chief executive, said: "I am very pleased to welcome Charles to the FCA.
"His experience of regulation, both during the financial crisis and more recently as a member of the Prudential Regulation Committee, mean that he has a strong understanding of the challenges that the FCA faces and I look forward to tackling these with him in his new role."
Shadow pensions minister steps down
Labour politician Alex Cunningham has stepped down as shadow pensions minister after going against party lines in a vote about Brexit legislation.
The member of parliament for Stockton North, in the north-east of England, resigned on 20 December after voting in favour of an amendment on the EU Withdrawal Bill, contrary to instructions from the party.
In a statement, he said: "I voted as I did as I believed I was leaving the door open for any deal with the EU to possibly include the membership of the customs union – something I felt was in the best interests of industry and jobs in my Stockton North constituency.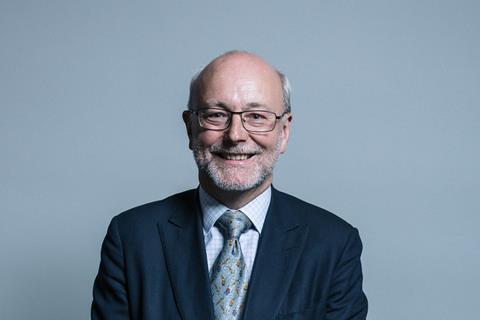 "After my constituents voted overwhelmingly to leave the EU I saw it as my responsibility to support them in that decision and ensure I worked for the best possible outcome for them in terms of jobs and rights. That I will continue to do."
Cunningham was appointed to the post of shadow pensions minister in October 2016. Before that he was shadow minister for environment, food and rural affairs, resigning from that position in June 2016.
The day before resigning as pensions minister he had criticised the government for lack of action over controversial matters arising from the situation of the British Steel and higher education pension schemes.
Separately, the pensions select committee has extended to 31 January the deadline for comments on an inquiry about collective defined contribution schemes.