Brunel Pension Partnership has appointed three asset managers to run a £1.6bn (€1.8bn) active UK equities fund.
Aberdeen Standard Investments, Baillie Gifford, and Invesco have been hired to run the sub-fund, which forms the first portfolio within Brunel's newly launched authorised contractual scheme (ACS).
According to Mark Mansley, chief investment officer at Brunel, the managers offered the best "blend of complementary skills and methods" for the pool's clients.
"We have carefully reviewed the correlation between the managers to ensure they provide genuine diversification, and believe this combination is particularly efficient," said Mansley.
"We expect the portfolio to meet our 2% outperformance target with modest overall risk and low costs," he added. "The managers' approaches to stewardship and responsible investment were also key."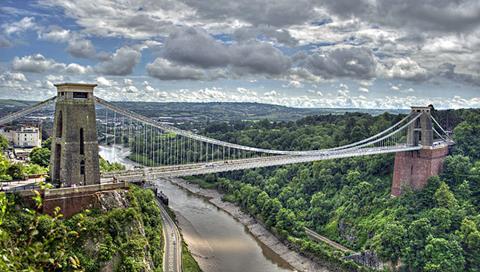 Redington helped the £29bn pension pool with the sub-fund searches and Inalytics provided detailed manager analysis.
Brunel has previously said it would be using an ACS model – a UK tax efficient fund structure – for around £7.5bn of actively managed equities, and appointed FundRock as the operator of the ACS in June.
Brunel is a collaboration between 10 Local Government Pension Scheme (LGPS) funds based attached to local authorities in the south and south-west of England.
The actively managed UK equities sub-fund is the pool's latest investment offering after it appointed Legal & General Investment Management as a passive equity fund manager in April. It has allocated almost £1bn to a smart beta fund run by the same manager. Brunel has also made commitments to long-lease property funds run by M&G and Aberdeen Standard Investments.
A £1.3bn emerging markets equities fund is in the pipeline and a low volatility equity allocation could also be made.
ACCESS pool prepping £650m mandate
LGPS ACCESS, another of the new UK public pension asset pools, is gearing up to make a £650m active global equity allocation.
Link Fund Solutions, the pool's operator, was working with Russell Investment Management to identify a manager with a value bias for one or more sub-funds, ACCESS announced today.
"This appointment is part of a series of sub-funds to be launched during 2019 to facilitate a significant move of assets into the pool structure to meet the government's objective of delivering reduced costs while maintaining overall investment performance," it said.
ACCESS is a consortium of 11 LGPS funds with a total of £45bn in assets under management. Unlike Brunel, it has not created its own fund structure but has appointed Link to house the assets and Russell to aid with manager selection.
Its first global equity sub-fund was launched in the autumn, with Baillie Gifford the first manager to be appointed, according to a spokesman.
IPE Quest inquiry
A UK pension fund is seeking input for a potential actively managed large-cap value equities mandate via IPE Quest's Discovery service.
According to DS-2499 , the pension fund – which is using the procurement service for the first time – could invest £200m. It was interested in managers with a track record of at least five years, for either a pooled fund or a segregated mandate.
The IPE news team is unable to answer any further questions about IPE Quest, Discovery, or Innovation tender notices to protect the interests of clients conducting the search. To obtain information directly from IPE Quest, please contact Jayna Vishram on +44 (0) 20 3465 9330 or email jayna.vishram@ipe-quest.com.