The UK pension fund for drinks company Beam Suntory has appointed Willis Towers Watson to run provide a bundled service including investment, actuarial and administration functions.
The £50m (€55m) defined benefit (DB) fund is the latest client of Willis Towers Watson's OneDB service, an all-in-one offering for DB funds to offer multiple services and help reduce costs.
Ron Welsh, chair of the scheme's trustee board, said Willis Towers Watson was "a natural choice" having previously provided actuarial services for several years.
Gareth Strange, head of OneDB, added: "For many corporate sponsors and scheme trustees the burden of managing legacy DB pension schemes is becoming more and more challenging as the regulatory environment, investment options and administration becomes more complex."
OneDB launched in June last year and now has seven clients, with more than 6,000 members and £900m of assets between them.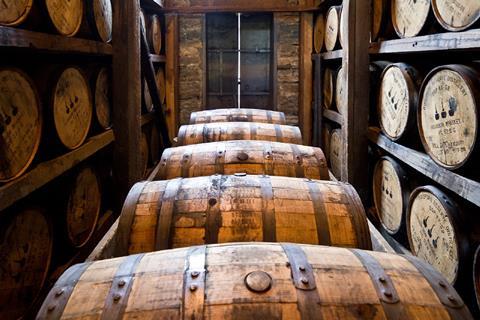 Beam Suntory owns a number of alcoholic drink brands, including Jim Beam and Sipsmith.
Trustee company wound up after insolvency investigation
A UK court has forcibly wound up a trustee company after an Insolvency Service investigation found it had inappropriately invested £14m while overseeing two pension schemes.
Ecroignard Trustees was responsible for the Uniway Systems Retirement Benefits Scheme and the Genwick Retirement Benefits Scheme, which had 229 members and £14m of investments between them.
Investigators found "numerous instances of misconduct", the Insolvency Service said, including the use of funds to invest in "vehicles that were illiquid, high-risk and not necessarily suitable for the members".
Ecroignard also "failed to comply with statutory requirements, best practice guidance and internal governance requirements", the Insolvency Service said. Members were not told of changes to the investments or given a choice to move their pension savings.
The trustee firm also "failed to maintain and preserve adequate books and records", presenting problems to investigators trying to identify all investments and how much each member had contributed.
The Insolvency Service also said it was "unclear" who had been in charge of the company for the past two years. Former director Roger Bessent resigned in April 2017 and was banned from holding company management roles in November that year. However, he remained the sole signatory on Ecroignard's bank account until October 2018.
Investigators reported that the current official director, Anthony Wakefield, had "insufficient knowledge" of Ecroignard and was unable to provide information – including the schemes' assets and status.