ITV is in discussions with its pension scheme trustees over the potential sale of London Television Centre, which was pledged to the scheme as a contingent asset in 2014.
In a third-quarter trading statement published yesterday, the UK broadcaster said it was negotiating with trustees of the £3.9bn (€4.5bn) scheme regarding the provision of a "suitable equivalent asset".
"The proceeds of the sale of the South Bank site could be used to replace the £50m asset security and to reduce ITV's net debt position," the company stated.
ITV also reported a net surplus of £9m for its defined benefit (DB) arrangements as of 30 September. This marked a £77m fall in the surplus from the end of June.
The company's contribution schedule was agreed based on a 1 January 2017 valuation, when the scheme had a £470m shortfall. As such, ITV said it expected to contribute roughly £80m to the pension scheme this year and £75m next year.
DB consolidator appoints service providers ahead of launch
Clara Pensions, a commercially backed consolidator for UK DB pension schemes, has appointed several third-party service providers as it prepares to reveal its first clients.
Consultancy group Hymans Robertson has been appointed as the company's actuarial adviser, having been advising the Clara team on several areas since the beginning of 2018.
Eversheds Sutherland has been chosen as legal adviser to the company's independent trustees, while CMS will continue as Clara Pensions' legal adviser, a role it has had since last year.
Ross Corporate Services, a London-based governance specialist, has been named as scheme secretary.
RPMI Railpen reappoints BNY Mellon as custodian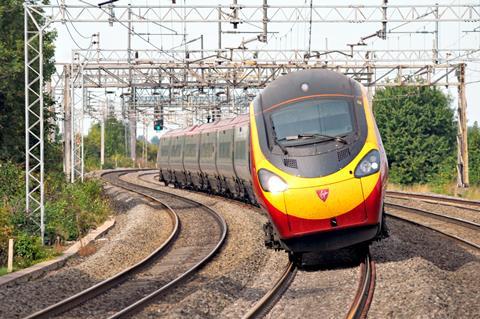 BNY Mellon has secured its position as custodian for RPMI Railpen, one of the largest pension funds in the UK.
It was reappointed after a competitive tendering process, according to a press release. It has been a provider to the £28bn multi-employer scheme for 22 years.
Paul Nathan, chief operating officer at RPMI Railpen, said: "Through a major transformation programme at Railpen, as we bring significant asset management capability in-house, BNY Mellon has demonstrated not only the quality of its service proposition but also its flexibility and professionalism.
"A robust operating model is essential to ensuring that Railpen continues to meet its mission to pay pensions, securely, affordably and sustainably. We are very pleased BNY Mellon will be supporting us with this over the coming years."