The UK government has said it wants to make it easier for pension funds to make impact investments.
Responding to recommendations from an advisory group on impact investing, the government said it was considering changes to regulation that would make it easier for pension funds to invest "with an environmental and social impact".
It said it was also considering further actions "to help build capacity and increase transparency around social impact investment by pension schemes".
"The proposed regulatory changes should help provide clarity to trustees and give institutional investors confidence to begin or increase the allocation of capital to investment opportunities such as social impact investment," the government said.
Caroline Escott, policy lead on investment and defined benefit at the pension fund trade body the PLSA, welcomed the government's report.
"It's encouraging the government is focused on supporting trustees in considering the broader environmental and social impacts of their investments," she said.
Karen Shackleton, senior adviser at MJ Hudson Allenbridge and founder of Pensions for Purpose, was also positive about the government's response.
"The general message is one of positive encouragement as far as impact investment is concerned," she said.
A refrain from pension trustees when asked about impact investments, she noted, was that they could not consider them because of their fiduciary responsibilities to the members of the scheme to deliver the best possible risk-adjusted returns.
The government's report indicated that the government was willing to clarify the regulation around this point, she said, which was a positive step forward.
Giving reluctant trustees "a nudge in the right direction" and empowering those who were already supportive of impact investing could be as influential as regulatory change, Shackleton said.
However, some questioned whether the proposed changes to pensions regulation outlined by the government in the report would achieve its stated aims.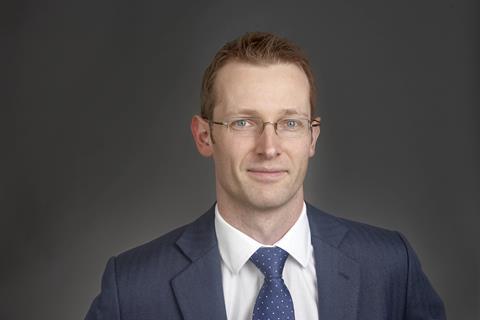 "The thrust of the report to encourage more impact investment from pension funds is to be welcomed but I slightly question whether the proposed legislative changes for pension schemes are really on point," said Stuart O'Brien, partner at law firm Sackers.
The government said it would consult on changes to pensions regulation in order to:
• allow for consideration of broader financial risks and opportunities, including those related to ESG issues;
• strengthen pension schemes' ability to consider member concerns about investments; and
• clarify how pension schemes should engage with the firms in which they invest.
"The first and third of these are really just a re-hash of proposals that have their roots in the Law Commission's first report on fiduciary duties back in June 2014," said O'Brien.
"And while these will undoubtedly help trustees take financially relevant ESG factors into account as part of their general investment decision making, I'm not sure that they will necessarily be a game changer in terms of impact investment."
A study by MJ Hudson Allenbridge last year found that, for 82% of UK corporate pension schemes, a lack of hard data on the risk and return characteristics of social impact investments was a barrier to entry in the market.
IPE understands that Elizabeth Corley, vice-chair of Allianz Global Investors, and leader of the government's new taskforce on impact investment, issued a call to action to delegates at a government conference on Tuesday. This included encouraging schemes to share data on impact investment to gather evidence of its success and widening the debate to include those who did not have the same view on impact investment.
The UK pensions industry is keenly anticipating a consultation from the Department for Work and Pensions on changes to the investment regulations for occupational pension schemes. The government said this would be published "shortly".