The European venture capital market is increasingly attractive
Key points
Despite positive signs for European venture capital (VC) few pension funds allocate to the sector
Europe has a thriving VC ecosystem
The size of VC funds presents challenges for pension funds
Pension funds face competition from other investors
There are many positive signs for European investors interested in venture capital (VC). The Wellcome Trust, the global charitable foundation based in London, reported a 32% return on its almost 10% (£2.8bn) portfolio allocation to VC in its 2018 annual report. Meanwhile, fund raising in 2018 for European venture capital reached its highest level since 2007, including nearly a tenth of capital coming from North American investors, according to Invest Europe, the trade association for private capital.
European governments see venture as the birthplace for future generations of European global corporate leaders. In April 2018 the European Commission and the European Investment Fund (EIF) committed €410m in a new initiative (VentureEU) to help set up six new pan-European VC funds of funds.
Yet despite what appears to be a thriving European venture capital ecosystem with talented entrepreneurs creating world-class companies, few European pension funds have allocated anything to venture capital, says Michael Collins, CEO of Invest Europe. For European governments this must be both disappointing and frustrating.
The European VC environment has matured considerably since the aftermath of the technology bubble of the late 1990s and the subsequent years of abysmal returns from European VC. Joe Schorge, managing partner of Isomer Capital, a European VC fund of funds, gives two reasons for this growing maturity.
First, there is a greater experience base in Europe as a result of many exits which created angel investors, serial entrepreneurs and a cadre of people with expert knowledge. "That is a strength of the US that wasn't so prevalent in Europe in the past but is now becoming so more and more," he says. It includes Europeans who built companies in Europe but also an increasing number of Europeans who achieved success in the US and are returning to the continent.
Second, the world is all visible on-line. Just 15 years ago, VC firms in the US were operating in a different world to those in Europe. European VC firms could not learn from and connect to the US in the way that is possible today, with so much information available on best practice for founders and VCs. This ranges from investment thesis to sourcing, selection, deal structuring, team structuring, helping companies find product-market fit and grow faster and bringing in additional partners to drive scale. So venture capital has greatly benefitted from going 'open source'.
Silicon Valley in the US was the birthplace of venture capital and for decades has been the dominant location. European tech firms in the past inevitably felt pressurised to migrate to San Francisco's Bay Area to join the well-established ecosystem and path to success that it offered. That is changing for both US and European start-ups. "VC firms are increasingly finding that entrepreneurs do not want to move and prefer staying in the country they started their firms in," says Collins.
Clearly, as he admits, there will be always be some companies that will relocate, as the scale in the US market is impressive – a company can set up in California and immediately have a domestic market of 300m consumers. But US VCs coming to Europe are no longer insisting that European companies relocate to the US. Moreover, the attractions of Silicon Valley have diminished with the area becoming a particularly expensive location in which to operate.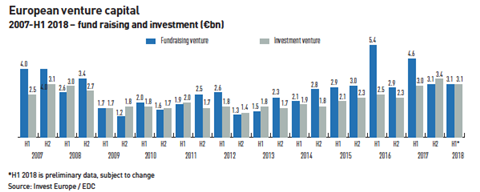 New funds starting in Europe can begin with much of the same logic and team composition as new funds starting in the US. "Another way of looking at it is that the North American approach, which has been proven to work, has been applied to Europe," says Schorge. Collins points out that about half of the VC firms in Europe today have been in operation for more than 12 years.
Cem Sertoglu, a partner at Earlybird Venture Capital, argues that European portfolios are looking the best they ever have. "More than 50 European venture-backed companies with a valuation of €1bn or more have emerged so far this decade, compared with just three between 2000 and 2010," he says.
The returns seem to also back the positive environment as, according to European Investment Fund (EIF) data, returns on European VC investments are on a healthy upward trend.
Despite what appears to be a turnaround in the fortunes of venture capital, pension funds are still reluctant to invest, perhaps stemming from the years following the technology bubble. "We do put a bit of money into it but not much because our client base is mainly corporate pension schemes and they don't like to lose money on any fund and in venture capital there is a higher likelihood of that happening," says Andrew Brown, head of private equity research at Willis Towers Watson.
Individual investments can be risky, and single VC funds themselves, while offering some diversification, may still be constrained by sector and geography. Another challenge that pension funds might struggle with is the relative size of the European VC market compared with the amounts that pension funds have to invest. The average European VC fund is only about €100m, according to Invest Europe, while large pension funds are reluctant to invest less than €50m in a single investment and are constrained to have only minority positions in any single fund.
"The North American approach, which has been proven to work, has been applied to Europe" - Joe Schorge
For pension funds unable or unwilling to emulate the Wellcome Trust in building up a diversified portfolio of VC funds, there are, however, alternative strategies that offer diversified approaches to gaining exposure exemplified by the VentureEU initiative. Isomer Capital, for example, offers a fund of funds with exposure currently to about 350 companies. It expects the number to rise to 500-600 once the fund is fully invested, says Schorge. Its investor base consists of about a quarter from the European Commission's Venture EU programme, a third from corporations and foundations and a third coming from family offices. If funds like Isomer's can grow to a few hundred million euros at least, in size, then it would potentially solve many of the current bottlenecks for pension fund involvement.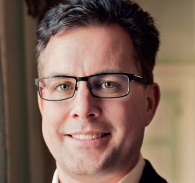 WTW still has other concerns regarding European VC. "From a fund-raising standpoint, I do struggle a bit with the amount of money that has been raised for VC, when you consider that it doesn't take that much capital to start a business," says Brown. But he adds: "To physically start a business takes a lot less than it did 10 or 15 years ago, but a lot of funds have been raised on the notion that they will follow the company over multiple rounds of investment, which I can understand."
Nevertheless, Brown is concerned about the impact of the $100bn (€87bn) Softbank Vision fund, perhaps the world's largest technology portfolio. "They are dictating who are the winners and losers because Softbank says to a company, we will either back you or your competitor whether you need the money or not," he says. Company management will take the money, even if it does not need it, to prevent it funding a competitor and that affects pricing, argues Brown.
Schorge, however, has fewer concerns about this trend. "Softbank is not a pure VC fund and often targets large investments of $500m or more in companies like ARM."
A more serious source of competition for investment in European VC may come from China. Chinese buyers have proved to be a key source of successful exits for VC companies with, for example, a €1.4bn deal by Ctrip, a Chinese travel agency, to buy the UK's Skyscanner, and Tencent's $8.7bn acquisition of a stake in Finland's Supercell, a mobile game development company. Seeking access to European technology at the ground level through exposure in VC funds is a natural next step, even if it does raise issues over security and technology transfer.
For European VCs, establishing larger fund of funds may be the key to unlocking investment from pension funds. In the meantime, there appears to be plenty of interest from more ambitious investors.
Private equity: An expanding universe
1

2

3

Currently reading

Venture capital: Venturing further in Europe