Heribert Karch, the chair of the German occupational pensions association (aba) addresses whether the German goverment will be able to introduce the pure defined contribution schemes outlined in its recent proposals for pension reform
The German Social Minister Andrea Nahles (a Social Democrat) has announced that 2015 is to be "the year of occupational pensions" and intends to follow the coalition agreement of autumn 2013, which states that old age income is more secure in times of demographic change if it is built on several pillars.
The coalition pledges to strengthen occupational pensions by creating better conditions for an increase in coverage – in particular in medium and small enterprises. It promises to analyse how obstacles can be eliminated for the SME sector. Finally, it emphasises that the coalition partners will pay close attention to developments at a European level to ensure positive conditions for occupational pensions are maintained.
The latest data collected on behalf of the federal Ministry of Labour and Social Affairs (BMAS), published at the beginning of 2015, shows how urgent reforms are, despite encouraging figures. The number of active occupational pension members has risen from 14.6m in 2001 to 20.1m at the end of 2013, with the increase mainly taking place in the private sector (an additional 5.3m); the public sector saw an increase of 187,000 members.
In the private sector, the increase is strongest for Pensionskassen, one of Germany's five vehicles to deliver occupational pensions: the survey found that between 2001 and 2013 the number of active memberships had risen from 3.4m to 4.8m – almost reaching the level of memberships in direct insurance (Direktversicherung, 4.9m), outstripping direct promises (Direktzusagen) and support funds (Unterstützungskassen) with 4.6m members between them. Pensionfonds currently have just under 450,000 active members. All five German pension vehicles are defined benefit, or hybrid systems.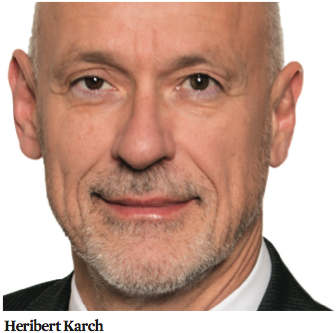 Allowing for the fact that one individual can have several memberships, the survey estimates that around 17.8m employees paying social insurance contributions were members of an occupational pension scheme at end-2013, or 60% of that group.
Since 2011, the number of people actively engaged in occupational pensions has increased by around half a million. A closer look shows that this reflects the increase in employment with mandatory social insurance contributions. That means that the proportion of those with an occupational pension has remained stable. An overall increase in coverage is not in sight.
Last year, BMAS published a report looking into the reasons for the stagnation in pension membership. Overall, the report identified 13 potential obstacles relating to the introduction or use of occupational pension schemes by employers – 22 for employees, and 5 for providers of occupational pensions. The analysis did not show which of the potential 40 obstacles were the most relevant for SMEs.
Overall, a number of obstacles were considered to be significant: concerns about a high administrative burden, lack of employer engagement, and a lack of expertise in occupational pensions or HR within the company. For employees, low income was an obstacle as well as a lack of engagement with the workers' council. Finally, the unmanageable complexity of occupational pensions and the lack of digestible information were mentioned – nothing new for anyone involved in this sector.
In November 2014, Nahles issued an informal draft text to amend the labour law governing occupational pensions. This was followed by a second draft in February 2015. The press has already picked up on the idea, calling the pension 'Nahles-Rente' to fit the previous major pension reforms – Riester-Rente and Rürup-Rente, both named after their architects.
The main idea of Nahles' proposal is to encourage social partners to provide comprehensive coverage by including occupational pensions in their collective agreements, similar to the set-up in the Netherlands. Her proposals have created a stir among occupational pension experts, who consider the idea to be a paradigm shift. Under the proposals, collective agreements could allow employers to pay into a pension scheme without the legal duty to ensure that the pension promise is met. In other words, it would abolish the legal requirement for the employer to stand in for the pension promise – a bedrock of German occupational pensions. BMAS is keen for the legal process to start this year or early 2016.
At the core of the proposals is the introduction of an additional method to deliver occupational pensions. Employers would be mere contributors to occupational pensions, with the passing on of contributions as their sole responsibility. The pension institution would have to be supported by social partners and take the form of either a Pensionskasse or Pensionsfonds – both IORPs according to the EU definition.
It is intended that the occupational pension institution should be responsible for ensuring the pension promise is met. As is the case for certain vehicles, the institution would have to pay premiums to the Pensions-Sicherungs-Verein aG (PSVaG), the insolvency protection scheme, thus safeguarding the benefits.
The result would be a defined contribution scheme from the perspective of the employer; however, the employee would receive a pension promise that guarantees at least the contributions made. If the social partners agree to abolish the employer's responsibility for the pension promise, employer representatives and unions are called upon to take over the responsibility
in the new institution, effectively using their reputation to ensure promises are kept. The proposals are intended to strengthen tariff autonomy and the collective agreement as a legal instrument, another goal set down in the 2013 coalition agreement.
Overall the proposals put the ball firmly in the court of the social partners – partly relieving the legislator from further responsibility. This could work – if everyone stays engaged and fulfils their responsibilities. It will not work if the stakeholders drop the issue hoping someone else will pick it up.
Looking beyond Germany's borders, it becomes apparent that organising occupational pensions in larger collectives coupled with soft compulsion is a recipe for success. However, closer analysis shows that it only works if other parameters are set to work towards this goal. In Germany they are still up in the air – despite the coalition agreement.
It is true that successful pension systems use pure defined contribution schemes within the second pillar. Differences are to be found in the security mechanisms. However, this would not be an issue in Germany – securing occupational pensions through large collectives is what we do – and the PSVaG is considered to be gold standard.
Reducing the risks for both parties could work if stakeholders support this idea and if the PSVaG can be developed to meet new needs. Alternatively, the social partners could develop a new security mechanism that builds on the insights gained from the protection fund's 40 successful years. A new Solvency II-style regime for occupational pensions would definitely not be required.
However, any proposal to strengthen occupational pensions will only be as good as parallel tax and social insurance contribution reforms– which experts have called for for years. Occupational pensions are currently not attractive for employees on low incomes as supplementary pension rights will lead to a reduction in social assistance in old age. Health and long-term care insurance contributions (16%) also have to be paid from occupational pension income, in addition to income tax.
If occupational pensions remain this unattractive for low income employees it will be impossible for unions and employer representatives to sign collective agreements including occupational pensions. Employees on medium to high incomes face a different problem – the tax ceiling that currently applies to IORPs in Germany is only about €3,000 per year.
Occupational pensions will not necessarily prosper solely because social partners have the option to create this kind of pension institution. While the proposal lowers barriers to entry for employers and provides employees with a certain degree of security, it is unlikely to lead to an increase in coverage of occupational pensions.
However, it is clear that the proposals would lead to a division into 'old occupational pensions' and 'new collective agreement pensions'. Employers not covered by a collective agreement will have to stick to their DB schemes.
All in all, only a comprehensive reform of the German occupational landscape will lead to increased coverage. Occupational pensions will only see positive development if the federal Ministry of Finance is willing to contribute to the reform. Only a reform that addresses all relevant parameters will avoid a well-meant reform ending up as unnecessary red tape.
Heribert Karch is chair of the German occupational pensions association, Arbeitsgemeinschaft für Betriebliche Altersversorgung
Sector fund proposals: A new tune for German pensions?
1

2

3

4

5

6

7

Currently reading

Viewpoint: Heribert Karch - German occupational pensions association