Elisabeth Bourqui, head of pension assets and liabilities management at ABB Group, is to join the California Public Employees' Retirement System (CalPERS) next month.
The $351bn (€283bn) US pension fund announced on Friday that Bourqui would take over as its new chief operating investment officer from 14 May.
At ABB, a Swedish-Swiss technology multi-national firm, Bourqui oversaw the implementation of an innovative risk management system across its roughly 100 pension funds.
She collected the Pension Fund Achievement of the Year award at IPE's Annual Conference and Awards in Prague in November last year.
In a statement announcing Bourqui's appointment, CalPERS said she would be responsible for the "business and operations functions" of the fund's investment office, which is led by CIO Ted Eliopoulos. The role would include management of investment compliance, operational risk, and audit-related functions.
"Elisabeth brings a tremendous depth of global experience to CalPERS," Eliopoulos said. "Elisabeth will strengthen our efforts to innovate, and to integrate business practices across our global investment platform. She will also be instrumental in the implementation of business strategies particularly in private equity and asset allocation."
She replaces Wylie Tollette, who left CalPERS in December to join Franklin Templeton.
Prior to joining ABB Group, Bourqui was an investment consultant at Mercer. She is a member of the Swiss Society of Actuaries, and has a PhD in mathematics and financial mathematics from the Swiss Federal Institute of Technology in Zurich.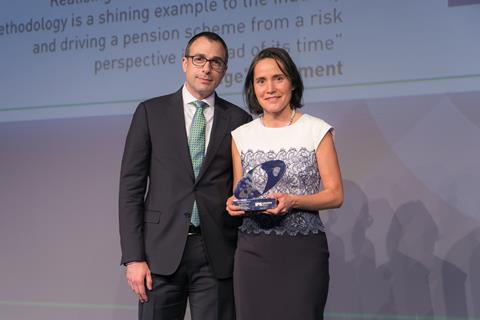 Bourqui spoke to IPE in 2015 about ABB's investment strategy for How We Run Our Money.