Aon's Dutch business is planning a fresh attempt to transfer its own pension fund to its Belgium-based vehicle United Pensions, after a failed effort in 2014.
However, it needs the approval of at least two thirds of its members and pensioners, following new rules brought in with the introduction of the EU pensions directive IORP II.
In a letter to its 3,600 participants, the €767m Pensioenfonds Aon Groep Nederland and the employer said it was necessary to liquidate the scheme.
Although the pension fund was healthy, it was also vulnerable because of relatively high costs and increasing difficulties finding new trustees, the letter said.
Aon's initial effort to migrate its pension fund to Belgium in 2014 led to a media storm. Jeroen Dijsselbloem, then the Netherlands' finance minister, voiced concerns about schemes "dodging" the Dutch financial assessment framework (FTK) through the Belgium route.
Subsequently, the company's works council raised questions about the Belgian assessment framework as well as how much say members would have over their pensions if transferred to Belgium.
The council also launched – and ultimately lost – a court case concerning whether the employer would be allowed to cease its obligation to fill funding gaps under the Dutch contract for pensions provision.
In a "reset" in 2016, a working group under Marc van Nuland, Aon's chief executive, had started looking at all options again.
Better in Belgium?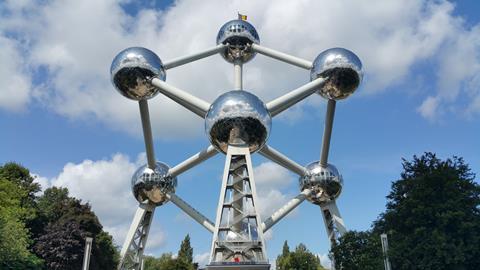 Aon and its pension fund said they had concluded that Aon's Belgian multi-client scheme United Pensions offered the best opportunity, adding that it would be a better option than transferring the scheme to an insurer or general pension fund.
They explained that, under Belgian rules, indexation would be possible earlier and the employer's obligation to plug funding shortfalls – for pension promises with a guaranteed inflation link – would remain.
René Mandos, the Aon scheme's chairman, highlighted that benefit cuts would not be possible in the Belgian arrangements, which he added were "very good for the participants".
Although the pension fund, with a coverage ratio of 123%, had been able to grant full indexation under the Dutch FTK this year, this reflected merely a single year, Mandos said.
"Long-term scenarios for Belgium looked better and would enable us to also pay the 7.5% indexation in arrears sooner," he said.
The members' vote to approve the move is meant as an additional guarantee for cross-border transfers, as participants will become subject to a different supervisory regime.
The condition was introduced when Aon moved another of its company schemes – the €40m pension fund of Hewitt – to Belgium last August. As a result of the transfer, its funding rose from 114% under the Dutch FTK to 125% under Belgian regulation.
At the time, Pieter Omtzigt, MP for the Christian Democrats, argued that this amounted to "pure supervisory arbitrage". His parliamentary questions contributed to social affairs minister Wouter Koolmees introducing the approval threshold.
In 2017, Aon transferred four of its own Ireland-based pension schemes to United Pensions.