The chief executive of Sweden's AP1 national pension fund says its real return target of 4% is likely to get harder to beat, amid signs of a shift in financial market conditions.
Johan Magnusson, who has led the SEK324bn (€30.6bn) state pension buffer fund since 2008, issued the warning in its annual report, released today, in which AP1 revealed a 0.2% investment loss in 2018.
The chief executive said: "For several years now we have been saying that the extremely favourable returns on the financial markets are not sustainable in the long term.
"We can now see signs that conditions are changing, and we therefore anticipate a growing challenge in terms of achieving our real return target of 4%."
The annual target, which applies for rolling 10-year periods, will be reviewed by the supervisory board during the course of this year, AP1 said.
The 2018 loss amounted to 0.7% after costs – SEK2.1bn in absolute terms – and was down sharply from the 9.6% gain the fund made in 2017.
Despite the loss, AP1 said it beat its benchmark by 1.7 percentage points last year.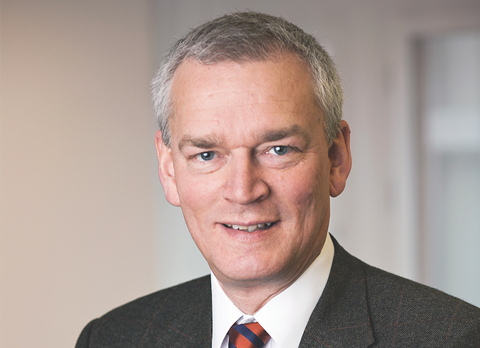 Magnusson said AP1 was currently exceeding its long-term goal by a good margin. Over the past 10 years, the fund made an average 7.4% annual return after costs in real terms.
"For the individual year 2018 the result was in line with our expectations," he said, adding that real estate and private equity funds had developed positively.
AP1's wholly-owned real estate subsidiary Willhem and property company Vasakronan – which it owns in conjunction with AP2, AP3 and AP4 – reported returns of just over 20% each for the year.
Equities generally performed poorly for AP1 last year, Magnusson said, including those in emerging markets and within the fund's quantitative portfolio.
The fund's total assets fell to SEK324bn at the end of December, from SEK333bn a year before, after feeding SEK6.8bn into the state pension system during the year.
The other three main buffer funds have all now reported 2018 figures, with AP4 yesterday posting a 0.2% loss, following news earlier in the week of a 0.6% profit for AP3 and a 1.3% loss for AP2.