Sweden's AP1 has put $100m (€83.5m) into a new emerging markets equity fund created by BlackRock at the fund's request.
The BlackRock Emerging Markets Equity Impact fund was launched by the investment giant in response to AP1's desire to invest with sustainability considerations in emerging markets, the Swedish pension fund said.
A spokeswoman for AP1 told IPE the pension fund had invested $100m in the new fund initially, but planned to put more into it over time.
The product – which is a UCITS fund and available to other investors – uses data on returns and sustainability to put together a "highly diversified" portfolio.
The investment strategy was devised by BlackRock's Systematic Active Equity (SAE) division, which manages more than $100bn of assets.
AP1 said the fund was designed for clients wanting to invest in a way that takes measurable social and environmental impacts into account without compromising on financial returns or the need for benchmark awareness.
AP1's Majdi Chammas, head of external asset management, and Tina Rönnholm, portfolio manager for external management, said in a statement: "As an asset owner, we are constantly looking at how we can improve our portfolio from a sustainability point of view while targeting the returns we need for the pension system."
The pension fund preferred to integrate environmental, social and governance factors into investment processes, the pair said, adding that the use of differentiated sustainability insights was no longer an obstacle in emerging markets.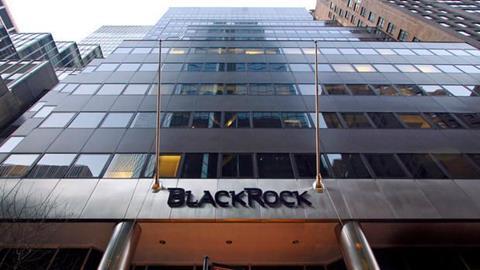 "We are therefore very pleased to see that our discussions with BlackRock have evolved into the development of this innovative new fund, open to other professional investors as well, where technology can help improve not only investment but also sustainability insights," Chammas and Rönnholm said.
Debbie McCoy, managing director and head of sustainable investments in the BlackRock SAE team, said the company saw strong interest from clients who wanted to incorporate sustainability into portfolios alongside traditional financial return targets in all areas including emerging markets.
"We are pleased to have the capabilities to deliver this solution for AP1, and respond to the sentiment being expressed by investors, especially in the Nordic region, to expand the sustainable investment universe," McCoy said.