Sweden's AP6 – the state pension system's specialist private equity investor – reported a 9.6% return in 2018 as it continued to recycle excess cash into new investments.
The fund's return compares to its 12.3% gain recorded for 2017. Its total assets grew to SEK34.7bn (€3.3bn) by the end of December, from SEK31.6bn a year before.
Karl Swartling, AP6's chief executive – who is stepping down on Friday – said: "The return generated this year is a result of our dedicated efforts in recent years to engage with funds that have the highest return in sub-segments and geographic locations that are relevant for AP6."
As before, these collaborations had led to interesting opportunities for direct investments in unlisted companies, he said.
"On the whole, the investment rate, both for commitments to funds and via direct investments, remained high," Swartling said.
Its return on capital employed in unlisted investments was 16.1% in 2018, down from 20.3%, according to the data released.
"The temporary excess liquidity generated from the conversion to AP6's current strategy, continues to diminish, in accordance with the plan," the pension fund said.
The investment rate had remained high during 2018 the fund said, with many new fund commitments being made as well as 10 new direct investments.
AP6 has been engaged in a strategy shift since 2011, which has involved selling a large holding in listed real estate company Castellum, for example, and re-investing the proceeds in accordance with new priorities, investing directly in companies as well as via funds.
The fund has been developing and diversifying its investments and shifting its portfolio to more mature assets, while avoiding majority ownership.
CEO Swartling to exit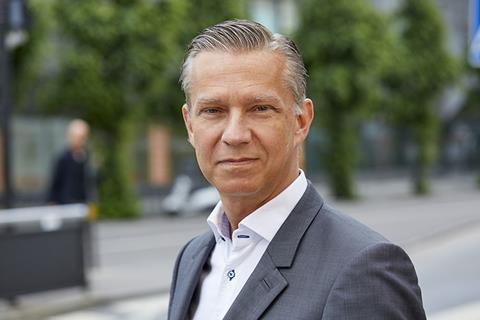 AP6 announced earlier this month that Swartling – who has led the fund since 2012 – was to depart. A spokesman for the fund told IPE that Swartling was to join a newly-created family office in Stockholm at the end of the summer as its chief executive.
The new family office will have an investment focus on Nordic countries, the spokesman said, but no further information was available at this point.
Swartling will be replaced in the interim by the pension fund's deputy chief executive Margareta Alestig.
Swartling said: "When I took office, the board had decided on a new overall strategy. This has been implemented and a new private equity portfolio has been built up.
"AP6 delivers a very good return and has succeeded in establishing partnerships with several of the leading players who invest in unlisted companies in Europe, as well as a number of players in North America."