UK-listed investment house Liontrust Asset Management has agreed to buy boutique manager Neptune Investment Management for £40m (€43.7m).
In a stock market announcement this morning, Liontrust said Neptune's 19-strong fund range and team would transfer as part of the deal, growing Liontrust's asset under management to £17bn.
Liontrust chief executive John Ions said: "We have created an environment to give fund management talent with robust and repeatable investment processes the best possible opportunity to deliver good, long-term returns for our clients.
"Robin and the rest of the team at Neptune will be able to focus on managing their funds and not be distracted by other day-to-day aspects of running a business."
Neptune's founder and CEO Robin Geffen – who will focus on portfolio management following the acquisition – added: "It has been an easy decision to agree to sell Neptune to Liontrust.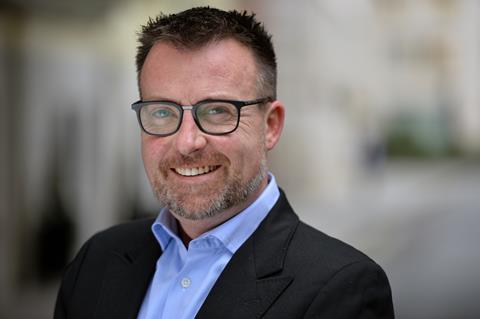 "We have been hugely impressed by the excellent leadership and entrepreneurial attitude of the executive management team at Liontrust, the company's brand profile and by its sales and marketing capability.
"Neptune has great fund performance and an attractive investment proposition and will benefit hugely from the sales and marketing team at Liontrust."
Liontrust has grown substantially in recent years in terms of assets and product range, predominantly through acquiring existing investment teams.
CQS teams up with Chinese and Hong Kong firms
London-based CQS has entered into an agreement with Chinese financial services company Zhongzhi Enterprise Group and Hong Kong-based DeepBlue Global Investment to develop asset management services in Asia.
CQS founder and senior investment officer Sir Michael Hintze said increasing engagement with and knowledge of China and Asia were "critical" to performance, while "international investors want ways to participate in the growth of the Chinese and Asian economies".
CEO Xavier Rolet added: "Our clients are asking us how to best invest in the region. Our cooperation will combine CQS' long-term track record of investment with the regional expertise of our partners DeepBlue and with the support of ZEG to develop asset management services in Asia."
Zhongzhi Enterprise Group was founded in 1995 and is headquartered in Beijing. It entered financial services in 2001 and now operates asset management, investment and merger and acquisition business arms.
DeepBlue provides investment services to family offices and institutions, including managing investment funds and segregated accounts. CQS manages €15.4bn according to IPE's latest Top 400 Asset Managers report.