Denmark's biggest pension fund ATP reported a 5.8% return on its geared investment portfolio for the first nine months of this year, with private equity the main contributor.
In its report on the first three quarters of 2018, the statutory pension fund said overall assets, including those earmarked both for guaranteed pensions – ATP's giant hedging portfolio – and its bonus potential, grew to DKK779bn (€104bn) from DKK769bn over the period.
Christian Hyldahl, ATP's chief executive, said: "Our balanced investment portfolio has generated a stable return in a difficult period, and we are pleased with the contribution from the illiquid part of our portfolio."
The return had mainly been driven by private equity, real estate, infrastructure and listed Danish equities, he said, whereas investments in US government bonds had contributed negatively to the return.
"We continue to take risks based on a disciplined approach to both portfolio construction and risk management as a way of ensuring that we create satisfactory long-term results despite the low and uncertain return environment," Hyldahl said.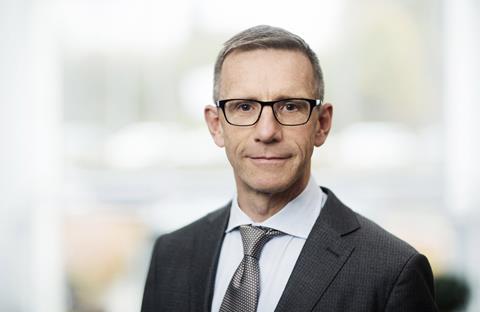 In the previous five years ATP had achieved average investment portfolio returns of 3.8% per quarter, he said.
ATP's unlisted equity investments contributed DKK2.9bn to the total DKK6.9bn return registered in the January-to-September period. Real estate, infrastructure and listed Danish equities each contributed more than DKK1bn to the overall result.
Government and mortgage bonds were the main detractor from returns, losing DKK1.9bn, according to the interim data.
The figures implied a relatively large loss on government and mortgage bonds between July and September, since the reported loss for the asset class at the end of June was just DKK157m.
The 5.8% return for January to September was the profit ATP made on its bonus potential – the investment portfolio – which was worth DKK102bn at the end of September.
The investment portfolio is currently three times leveraged through borrowing at market rates from its hedging portfolio, so the published return figure is not comparable to overall investment returns posted by other Danish pension funds.