Denmark's biggest pension fund, the DKK934bn (€125bn) statutory fund ATP, has appointed Mikkel Svenstrup as its new chief investment officer and member of ATP's group management.
Svenstrup is currently CIO at P+, the administrative cooperation of merging pension funds JØP and DIP, which cover lawyers and economists, and engineers, respectively, and he has been in the job for three years.
Set to start his new role at ATP on 1 March 2020, Svenstrup will fill the vacancy left by Kasper Ahrndt Lorenzen, who quit the labour market statutory pension fund to become group CIO of PFA, the largest commercial pension fund in Denmark, in September.
Bo Foged, ATP's chief executive officer, said: "We are facing a world of low expected returns and increasing market fluctuations, making it absolutely vital that we have the very best investment and risk talent onboard."
The pension fund, based in the north Copenhagen suburb of Hillerød, conducted a rigorous recruitment procedure, and Svenstrup embodied the skills and personal qualities required to succeed as CIO, Foged said.
"He brings with him not only an impressive theoretical foundation, but also deep insights and solid practical experience from all the core investment disciplines.
"In addition, he has practical experience both from the sales and the management sides," Foged said.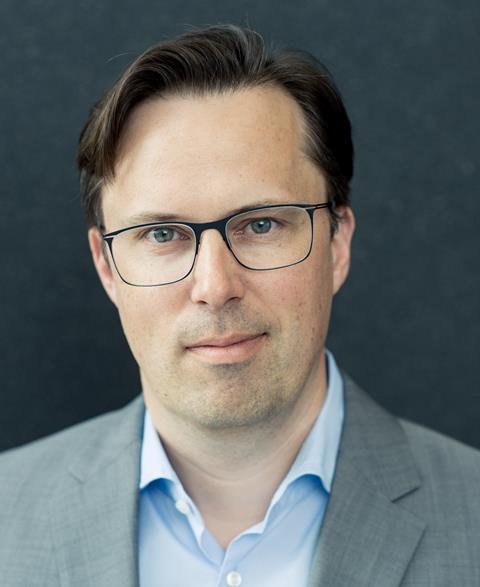 Svenstrup said: "I look forward to contributing to shouldering ATP's societal responsibility, including working on the future development of ATP's business model."
ATP's business model is currently being discussed by the pension fund's board, and has come in for some criticism recently from academics.
Before working at P+, Svenstrup held management positions at Nordea, UBS Investment Bank and Barclays Capital.
Søren Kolbye Sørensen, CEO of P+, told IPE that "P+ have been fortunate to work together with Mikkel for the past three years. He has been instrumental in developing the investment skills of P+ to a new level implementing a risk-based approach."
Kolbye Sørensen said Svenstrup's departure would leave a gap, but added that P+ was fortunate that its other investment professionals were quite capable of carrying the firm forward.
"We are planning to search for a replacement as CIO in the coming months," he said.
JØP and DIP have combined assets of around DKK120bn.