Aviva France has established the country's first "fonds de retraite professionnelle supplémentaire" (FRPS), a new entity that qualifies as an occupational pension fund under EU legislation.
Aviva Retraite Professionnelle was authorised by the regulator last week and houses around €4bn of occupational pension commitments currently managed by an Aviva France subsidiary, according to a statement.
These were mainly in the form of "Madelin" contracts, which govern individual defined contribution (DC) schemes for the self-employed, and "Article 83" contracts, which are for collective, company-sponsored DC plans.
In France, insurance companies have generally been the main providers of pension arrangements, but a 2016 law known as Sapin II provided for the creation of pension funds in the form of an FRPS.
These are subject to a regulatory regime that is compliant with the IORP Directive, the EU's pension fund legislation. The intention was to allow insurers to benefit from a regulatory environment more suited to the long-term nature of pension liabilities than Solvency II, with a particular focus placed on increasing investment in equities and other risk and long-term assets.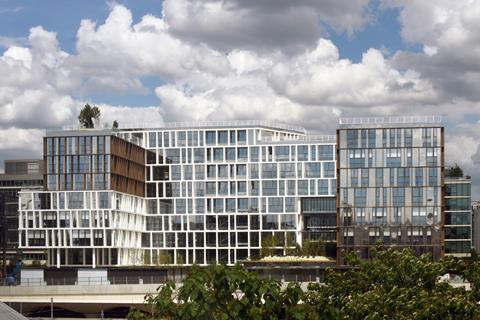 Aviva France said it had been working on the establishment of an FRPS for almost 18 months, and the dedicated entity would allow it to develop its workplace pensions activity through its distributors.
Phalla Gervais, deputy chief executive officer and chief financial officer of Aviva France, said the new FRPS category would "enable implementation of an asset allocation adapted to a long-term horizon".
"This will also make retirement savings a more effective lever for financing the real economy," she added.
In its announcement about the FRPS, Aviva France made several references to the PACTE law that is currently going through the parliamentary legislative process and will shake up pension saving in the country.
IORP II, the EU's revised pension fund directive, is to be implemented in French national law via the PACTE law, which is expected to be adopted in early spring next year.