AXA Investment Managers (AXA IM) has announced a major overhaul of its corporate structure in an effort to "drive future growth and protect competitiveness".
In an announcement today, the group said it would reorganise several of its asset class teams into two "pillars", covering core investments (active equities, fixed income and multi-asset strategies) and alternative and specialist investments (including real assets, structured finance and quantitative strategies).
It also planned to invest €100m to boost its offerings in alternative asset classes as well as fixed income and multi-asset strategies. The investments also aim to improve integration of environmental, social and corporate governance issues in the company's investment processes, and to enhance its use of data analytics and digital services.
The company has also made changes to its management board, hiring former NN Investment Partners CIO Hans Stoter as global head of fixed income and appointing Matthew Lovatt as global head of Framlington Equities, AXA IM's active equity brand.
AXA IM said it aimed to complete the reorganisation by the end of this year, subject to consultation with employees in the UK and France. It said the changes "could potentially impact 210 positions worldwide", including 160 positions in France and 40 in the UK.
The company said it was "committed to supporting its employees through the change period and to limiting social consequences as much as possible".
New-look manager
The reorganisation will result in AXA IM operating with four "pillars" to its business:
Client relationships – covering distribution in the institutional and wholesale/retail markets;
Core investments – combining fixed income, Framlington Equities and multi-asset strategies;
Alternative and specialist investments – bringing together AXA IM Real Assets, the structured finance business, its quantitative arm Rosenberg Equities, and Chorus, the group's risk premia strategy launched last year;
"Transversal support functions" – including back office operations and those involved in implementing the transition to the new structure
None of the fund brands – Framlington, Rosenberg or AXA IM Real Assets – would change, a spokeswoman said.
New-look board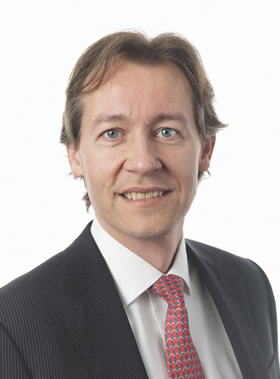 Hans Stoter has replaced John Porter as global head of fixed income, and takes his place on AXA IM's new management board under the leadership of CEO Andrea Rossi. Stoter has also taken on the multi-asset solutions responsibilities of Laurence Boone, who joined the OECD earlier this month.
Porter has left AXA IM, the spokeswoman told IPE, having led the fixed income business since 2013.
Matthew Lovatt has replaced Mark Beveridge at the helm of the active equities business, but Beveridge remains as manager of the firm's "global talents" equity strategy.
Meanwhile, Christophe Coquema, global head of client group, has "taken a step back from the business for the coming months in order to consider his next steps", the spokeswoman said.
Coquema has led AXA IM's sales, marketing and client relationships functions for four years. His responsibilities will be shared on an interim basis by Francisco Arcilla, global head of sales, and Bettina Ducat, global head of product, retail and institutional development.
The new-look management board consists of 10 members, including Rossi, Arcilla, Ducat, Lovatt and Stoter. Jean-Christophe Ménioux is general secretary and chief financial officer, Joseph Pinto is global chief operating officer, Heidi Ridley is CEO of AXA IM Rosenberg Equities, Isabelle Scemama is CEO of AXA IM Real Assets, and Amélie Watelet is chief transformation officer and global head of HR and communications.
"I believe the steps we are looking to take not only respond to our industry challenges in terms of customer centricity but also provide AXA IM with an inspiring vision and roadmap for the future," Rossi said.
"Accelerating our strategy as an active manager thanks to new ways of operating and a simpler organisation, notably in the alternative investment space, while becoming even stronger in core investments will foster sustainable growth for the ultimate benefit of all our stakeholders."
Andrea Rossi spoke to IPE recently regarding his vision for the future of the group – see this month's Strategically Speaking.