The world's largest asset manager has grown its stewardship team to 45 employees, up from 36 around this time last year, according to its latest annual report on its engagement and voting activity.
BlackRock said this meant it had the largest and most global team in the industry. At the time of its annual report last year, its investment stewardship team members had 36 members. In 2008 the team comprised 13 full-time employees voting at around 8,500 meetings.
In last year's stewardship report BlackRock said it planned to double the size of the team by 2020.
In the 12 months to 30 June 2019, BlackRock's investment stewardship team voted at more than 16,000 company meetings. It said voting was "the formal mechanism" through which it provided feedback to companies on their practices, and engaging directly with companies allowed it to make "smarter and more informed voting decisions".
It held 2,050 engagements with 1,458 companies based in 42 markets, representing 50.4% by value of the equity assets BlackRock manages on behalf of clients, as of 28 June. Multiple meetings were held with one quarter of the companies the asset manager engaged with, it added.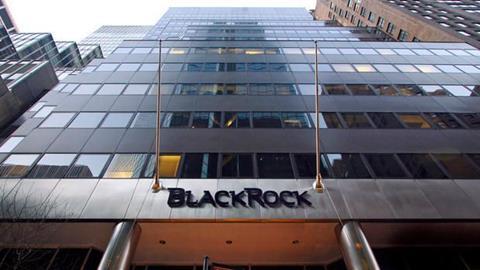 "Engagement on non-routine, nuanced, and often complex issues takes considerable resources," it said.
BlackRock has come under pressure over its stewardship activities in recent weeks. The Institute for Energy Economics and Financial Analysis accused the asset manager of costing its clients more than $90bn (€81.4bn) from a select group of fossil fuel-heavy investments, although BlackRock highlighted that the majority of the investments were held in index-tracking funds.
Misconceptions
In its stewardship report, BlackRock addressed what it referred to as continued misconceptions about asset managers, and in particular index managers, regarding their stewardship work.
One of the most persistent misunderstandings, it said, was that large index managers followed proxy advisory firms' recommendations too closely.
BlackRock said its vote was correlated with the recommendations of Institutional Shareholder Services and Glass Lewis – two dominant proxy advisory firms – on routine management proposals, which accounted for over 98% of all shareholder votes in 2019.
However, the correlation was close to zero with regard to shareholder proposals, it said, with these representing 1.6% of total votes cast in 2019.
BlackRock has argued for more transparency in the proxy voting process, which has been the subject of a heated debate in the US. Last week the Securities and Exchange Commission published guidance relating to proxy advisory firms' and fund managers' responsibilities.
The asset manager also explained that it tended not to participate in multi-stakeholder initiatives that duplicated its own efforts or that "may cause confusion for issuers". It only joined external groups when it believed that collective action could significantly augment its direct engagements, it said.
Both Climate Action 100+ and the 'Global Investor Statement to Governments on Climate Change' overlapped with its own direct efforts, for example. The latter is a statement co-ordinated by investor organisations such as the IIGCC and addressed to world leaders on the occasion of major political gatherings, like the G7.
Further reading
Long-term Matters: BlackRock – time to pull your finger out!
Donald Trump is not the only US leader to ignore the climate emergency. BlackRock's 2019 letter to companies, timed to coincide with Davos, is not quite the State of Union address but it was equally silent on the crisis, writes Raj Thamotheram