The council of Cambridge University has made a landmark commitment to addressing climate change in its £3bn (€3.4bn) endowment fund following months of pressure from students and staff.
The council endorsed divestment from fossil fuels and encouraging environmental impact investment not only by the endowment fund (CUEF) but by investors generally.
It also plans to hire an environmental, social and corporate governance (ESG) officer and consider joining industry groups such as the Institutional Investors' Group on Climate Change.
The commitment is a response to a report from the university's divestment working group (DWG), set up by the Council in May 2017 to consider the question of divestment from businesses involved in fossil fuel extraction.
University students and staff have been protesting for months to persuade the CUEF to cut out its exposure to fossil fuel companies, which it holds via pooled investment funds.
Currently, the university has no direct holdings in the fossil fuel sector. From now on, any change in this must be referred back to the council, while any indirect investment in the most polluting industries will be kept to the bare minimum.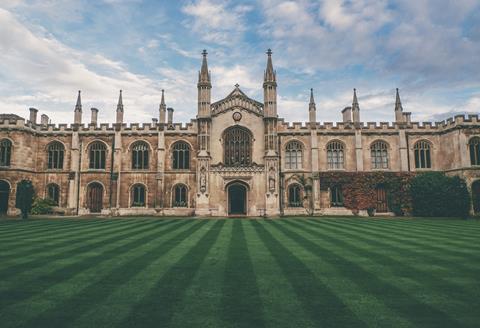 However, the council said: "At this stage, pursuing a strategy that would insist on disengagement from any funds with even small fossil fuel components, or that would require CUEF to step back from investments in alternative energy initiatives by global companies currently regarded as fossil fuel companies, would result in significant limitations on the CUEF's ability to invest as successfully as in the past."
CUEF's reporting on ESG issues will be enhanced and included on the university website, while its investment office is to carry out an 18-month review of environmental impact funds.
The university will also use its academic leadership to spearhead expertise in environmental impact investing, both for CUEF's own investment strategy and in developing the sector generally.
A Centre for a Carbon Neutral Future will be created to act both as a focus for the university's sustainable energy research, and a forum for high-level policy discussions with government and business leaders.
In addition, the council has committed to carbon neutrality across the university estate by 2050, but aspires to bring this forward to 2040.
University launches index-linked bond
Meanwhile, the university has also announced that it has raised £600m from a bond issue, with proceeds to be used to invest in the university's revenue-generating projects and other facilities.
The two tranches consist of a £300m bond with a fixed interest rate of 2.35%, repayable in 60 years' time, and a £300m bond with a 0.25% interest rate, repayable in equal annual instalments between 10 and 50 years.
For the latter bond, payments of principal and interest are linked to any rise in the consumer prices index (CPI), within a floor and cap of 0% to 3% per annum.
The amortising CPI-linked issue is believed to be among the first of its kind in the UK bond markets.