The UK government is considering requiring pension scheme trustees to have a policy for climate change, it revealed in a letter to a group of parliamentarians.
Corporate governance is another area for which trustees could be required to have a specific policy.
The requirements are one of several options for policy and regulation the Department for Work & Pensions (DWP) is considering seeking feedback on in an upcoming consultation on pension funds and investments related to social or environmental considerations.
The government had already committed to such a consultation in its response to a Law Commission report on pensions funds and social investment last year but the letter from Guy Opperman, pensions minister, revealed more about its thinking about what to consult on.
Opperman was writing to the cross-party Environmental Audit Committee, which is carrying out an inquiry into green finance. As part of this the committee is trying to develop an understanding of the approach UK pension funds are taking to environmental risks and, more generally, green finance.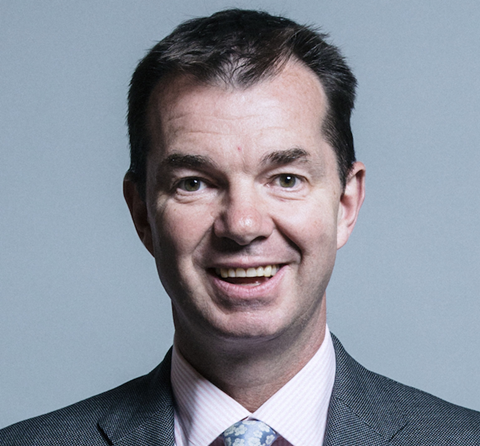 According to the letter from Opperman, other options the government is considering consulting on include requiring trustees to evaluate how they intend to take account of financially material risks, and – when they revisit their statement of investment principles – to review how they ensured those considerations were taken into account.
The department was also mulling consulting on requiring trustees to publish the statement of investment principles or make it available to all on request, and to tell members that it was available.
Opperman said the DWP was planning to launch the consultation in May or June and that, rather than making small technical amendments, it wanted to introduce regulations "which are as effective as possible in delivering the right level and consideration by trustees".
Opperman also revealed the government was planning to shortly propose legislation that would require trustees of defined contribution (DC) occupational schemes to disclose on request the pooled funds in which members are invested, and to tell members annually that this information is available.
This, said Opperman, would enable members "to identify and access other publicly available information about the policies of the investment managers in relation to voting, engagement, and sustainable and responsible investment.
The DWP would also shortly propose legislation that would require disclosure of information about "the cost implications of churn" – turnover of assets – to DC pension scheme members, he said.
'Outright misunderstanding' of fiduciary duty
In his letter, Opperman said the government was aware of "relatively little robust research" on the way that pension funds interpret risks such as climate change but that "good practice appears to be far from universal".
Recent research had indicated that "a lack of attention and outright misunderstanding" of the scope of their fiduciary duty remained widespread among trustees.
This was despite guidance on this from The Pensions Regulator.
Opperman said there was broad scientific and public policy consensus that climate change was such a risk, so trustees had a duty to take account of it.
" A young person auto-enrolled on a pension today may be 45 years away from retirement. Over that timescale these climate change risks will inevitably grow."

Mary Creagh, chair of the Environmental Audit Committee
They had a duty to take account of any and all financially material risks, including where these emerged from environmental or social contexts.
It was rare for there to be cases where no social or environmental considerations would be financially material, if at all, Opperman wrote in his letter.
Subject to the outcome of the upcoming consultation, the government would bring forward legislation that "clarifies this point", he indicated.
Parliamentary committee probes pension funds
The Environmental Audit Committee published Opperman's letter when it today announced it had written to the 25 largest UK pension funds to ask how they manage the risks that climate change poses to pension savings.
Mary Creagh, Labour chair of the committee said: "The climate change risks of tomorrow should be considered by pension funds today. A young person auto-enrolled on a pension today may be 45 years away from retirement. Over that timescale these climate change risks will inevitably grow."
The letter asks the pension fund trustees a range of questions, such as whether they accept that pension funds are potentially exposed to financial risks through climate change, what actions they had taken in response to climate change-related risks – if they had considered these –, and if they were planning to adopt recommendations from the Task Force on Climate-related Financial Disclosures for their scheme's reporting.
The pension funds have been asked to respond by 28 March.
Reactions – delight and dismay
Commenting on the move by the committee of MPs, Luke Hildyard, policy lead for stewardship and corporate governance at the UK pension fund association, said: "Numerous credible commentators from institutions such as the Bank of England, Cambridge University and many leading financial services firms have highlighted the major economic impact of climate change and the serious long-term threat that it poses to pension funds' investments.
"It's definitely an issue that trustees should be making time to discuss and seeking advice on."
Rachel Haworth, senior policy officer at campaign organisation ShareAction, welcomed that the Environmental Audit Committee was "taking decisive action to assess how far pension funds are taking account of climate risk".
"We applaud the government's intention to introduce robust regulations that are as effective as possible in delivering the necessary changes," she added.
Others, however, pushed back against claims that trustees were misunderstanding their fiduciary duties.
Rosalind Connor, partner at ARC Pensions Law said: "The widespread misunderstanding of trustees' duties may extend to others involved in this debate."
She suggested that, often, statements about the need for trustees to understand their duty to invest in green assets for financial reasons were motivated by something else.
"The concern that is really underpinning this is that trustees are not investing in a way that is good for the environment," she said. "That is not the pension trustees' duty under the present law."
She said it was because trustees understood their obligations that pension fund investment was not flowing into "greener" investments, not because they didn't understand them.
"If MPs want trustees to invest in more sustainable investments, they should investigate changing the law to make this a requirement. It is not accurate to blame the trustees when they are simply complying with their obligations."
The pensions minister's letter can be found here.