More than €57bn is now invested in unlisted 'green' funds, across infrastructure, private equity, private debt, real estate and forestry, according to research from Novethic.
The French research firm surveyed more than 500 unlisted funds and identified 223 that it considered to be "environmental" in some way. More than half were dedicated to investing in renewable or sustainable projects.
Novethic said that the data demonstrated "the push felt by investors since the signing of the Paris Agreement in 2016". A record €12bn was raised by 35 green funds last year.
"More than half of the unlisted green asset funds identified by Novethic are dedicated to renewable energy, with assets under management totalling over €26bn," Novethic said. "These funds may offer lower returns as they rely on the refinancing of mature assets, such as onshore wind farms.
"The most financially attractive products are those involved in the early stages of a project's finance chain, or those that position themselves around more innovative investment themes, such as smart cities."
Macquarie and BlackRock dominated the green sector in terms of assets under management, with Copenhagen Infrastructure Partners in third with €3.2bn, predominantly run for Nordic institutional investors such as PensionDanmark.
However, Novethic said demand for green alternative investments was small, despite the trend towards private assets among institutional investors.
"Investors are not very demanding about the quality of environmental reporting, whether they refer to avoided emissions or installed capacity, with the exception of the European Investment Bank (EIB) and some public investors with strong climate engagements," the researchers said.
Novethic concluded: "The implementation of the European Commission's action plan on sustainable finance is expected to bring new developments to this emerging market.
"The publication of a standardised classification system for green activities will better direct financial flows towards the energy and ecological transition. This assumes that investors are moving towards defining their green strategies and reporting requirements at a larger scale.
"These actors should be encouraged to do so under new transparency requirements on ESG criteria and climate risk management."
This article was updated on 27 March to amend the survey size in the second paragraph
Further reading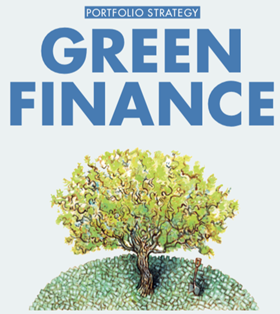 Green finance: Financing environmental benefits
Green finance is drawing huge interest in light of climate change, but it needs to be about more than financial returns, writes Susanna Rust
EU sets out plan for investor sustainability disclosure rules
The European Parliament and EU member states have reached a political agreement on the so-called disclosure regulation that forms part of the European Commission's sustainable finance plan
Moody's: EU disclosure rules could benefit asset manager ESG leaders
"For asset managers that have the appropriate infrastructure, expertise and product range, the rules will likely lead to increased inflows into sustainable strategies, given increasing demand for ESG products"