Iceland is the best country in the world to retire, according to Natixis Investment Managers' latest Global Retirement Index.
It leapfrogged Switzerland, which topped last year's ranking, with a score of 83%, while Norway came third.
The Netherlands dropped from 10th to 11th, while the UK maintained 17th spot out of 44 countries assessed.
Ireland jumped from seventh to fourth, and has improved its score by four percentage points since 2017 when it ranked 14th, according to the Natixis survey.
---
---
Natixis and information and analysis company CoreData assessed 44 countries using 18 indicators. These were split into four "sub-indices", scoring each country on:
the overall health of the population (including life expectancy and health expenditure);
quality of life (covering environmental factors such as pollution and sanitation);
retirement finances (including real interest rates, inflation and age dependency ratio); and
"material wellbeing", which takes into account income per capita, income equality and unemployment.
"Retirement security is a complex, multi-dimensional issue and there will be no single solution to the problem of ensuring that, after a life of work, individuals can live with dignity in retirement," Natixis said in its report.
"With the Global Retirement Index, it is our goal to initiate a dialogue with policy makers, employers, individuals, and the financial industry about how to best address the needs of retirees for generations to come."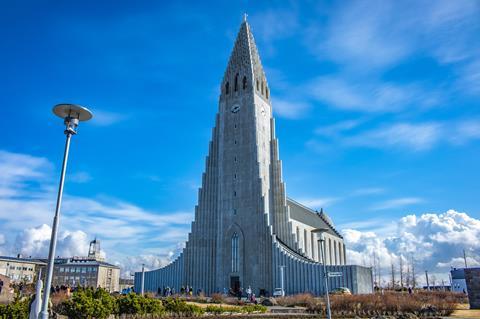 In its report, Natixis said Iceland had improved its scores for retirement finances and health, while topping the ranking for material wellbeing. It improved its scores on government debt, interest rates and inflation, and secured top-10 rankings for income equality, income per capita, and unemployment.
Switzerland's high score – driven by strong health-related ratings – was tempered by a weaker employment score. Norway's financial ratings were holding it back from top spot in the overall index, Natixis said, with taxation, inflation, government debt and old-age dependency scores all falling year-on-year.
The UK's score slipped slightly to 72%, from 73% last year. The report stated that the country's negative real interest rate, tax pressures, income equality and government indebtedness were all among the negative factors affecting the score. However, the UK ranked in the top 10 for quality of life and was second for biodiversity, with only Germany scoring better.
The risers…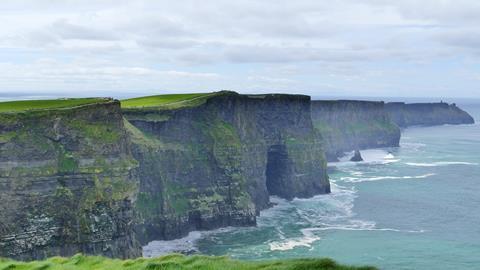 Ireland registered improvements in its health and finances scores, pushing it up three places compared to last year's ranking.
"The country's improved performance in finances is powered by higher scores for bank non-performing loans and government indebtedness," the report stated. "While the country ranks seventh-worst among all GRI countries for bank non-performing loans, it maintains a top 10 finish in the tax pressure indicator."
An improving employment rate helped Denmark rise from eighth to seventh, Natixis said. It ranked first for quality of life, and posted top-three scores for air quality and happiness, the latter measured by the UN's World Happiness Report.
… and fallers
Sweden dropped two places year-on-year, with Natixis citing financial factors such as its old-age dependency ratio and high levels of taxation.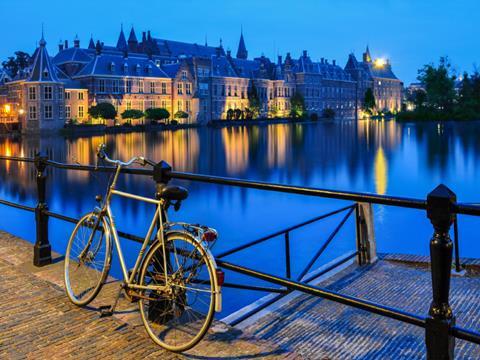 A lower life expectancy score along with falling environmental and happiness ratings proved a drag on the Netherlands overall position in the index. While it scored 76% overall, the same as in 2018, it dropped from 10th to 11th in Natixis' rankings.
Poor environmental factors – with the exception of air quality – were behind Australia's fall from sixth to ninth, with old-age dependency, taxation and interest rates also dragging down its score.
Belgium also dropped three places to 21st, with Natixis citing near-zero interest rates, tax pressures, government indebtedness and old-age dependency.
Natixis' Global Retirement Index: the top 25
Natixis' Global Retirement Index: the full ranking

| Country | 2019 rank | 2019 score | 2018 rank (score) | 2017 rank (score) |
| --- | --- | --- | --- | --- |
| Iceland | 1 | 83% | 2 (84%) | 3 (82%) |
| Switzerland | 2 | 83% | 1 (84%) | 2 (84%) |
| Norway | 3 | 80% | 3 (81%) | 1 (86%) |
| Ireland | 4 | 78% | 7 (77%) | 14 (74%) |
| New Zealand | 5 | 78% | 5 (78%) | 5 (80%) |
| Sweden | 6 | 77% | 4 (78%) | 4 (80%) |
| Denmark | 7 | 77% | 8 (77%) | 8 (77%) |
| Canada | 8 | 77% | 9 (77%) | 11 (76%) |
| Australia | 9 | 77% | 6 (78%) | 6 (78%) |
| Luxembourg | 10 | 76% | 11 (76%) | 10 (76%) |
| Netherlands | 11 | 76% | 10 (76%) | 9 (77%) |
| Finland | 12 | 75% | 12 (75%) | 12 (76%) |
| Germany | 13 | 75% | 13 (75%) | 7 (77%) |
| Czech Republic | 14 | 75% | 15 (74%) | 16 (72%) |
| Austria | 15 | 74% | 14 (74%) | 13 (75%) |
| Israel | 16 | 73% | 19 (72%) | 20 (71%) |
| UK | 17 | 72% | 17 (73%) | 18 (72%) |
| US | 18 | 72% | 16 (73%) | 17 (72%) |
| Slovenia | 19 | 71% | 23 (70%) | 24 (68%) |
| Malta | 20 | 71% | 20 (71%) | 21 (70%) |
| Belgium | 21 | 71% | 18 (73%) | 15 (73%) |
| France | 22 | 70% | 21 (70%) | 19 (71%) |
| Japan | 23 | 70% | 22 (70%) | 22 (70%) |
| South Korea | 24 | 68% | 24 (69%) | 23 (68%) |
| Slovakia | 25 | 67% | 25 (66%) | 25 (66%) |
Other European countries in the index
Other European countries

| Country | 2019 rank | 2019 score |
| --- | --- | --- |
| Estonia | 26 | 67% |
| Poland | 27 | 66% |
| Portugal | 29 | 64% |
| Italy | 30 | 63% |
| Spain | 31 | 63% |
| Hungary | 32 | 62% |
| Cyprus | 33 | 61% |
| Lithuania | 34 | 60% |
| Latvia | 35 | 57% |
| Russia | 38 | 48% |
| Turkey | 40 | 44% |
| Greece | 41 | 40% |