The UK's competition watchdog has named two ex-lawyers to its four-person inquiry panel tasked with assessing competition and conflicts of interest within the investment consulting and fiduciary management sectors.
John Wotton, a former solicitor with Allen & Overy, is to chair the Competition and Markets Authority's (CMA) inquiry. He is joined by Lesley Ainsworth, also a former solicitor and partner at Hogan Lovells, along with former KPMG partner Bob Spedding and economic and regulatory adviser Tim Tutton.
The quartet will investigate the Financial Conduct Authority's concerns that there is a lack of competition in the investment consulting space, as well as barriers to expansion for smaller consultants. They will also look into buyers' ability to assess the quality of investment advice, and the potential for conflicts of interest when consultants offer services such as fiduciary management on top of advice.
The CMA officially launched its inquiry last week with an initial request for information from major consultants and fiduciary providers.
The panel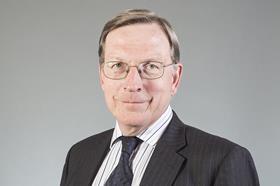 John Wotton , chair, joined the CMA in 2013. He retired from Allen & Overy in 2012, and during his career covered many areas of corporate and commercial law, with a particular focus on EU and competition law, public procurement law and media regulation. He has also previously served on the competition panel for Monitor, which oversaw major elements of the UK's National Health Service.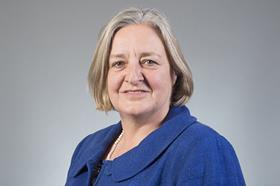 Lesley Ainsworth specialised in EU and UK competition law at Hogan Lovells until retiring in 2013. While at Hogan Lovells, she led the competition practice in the firm's London office.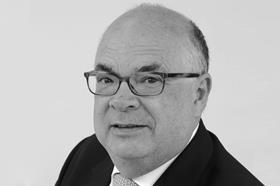 Bob Spedding also joined the CMA in 2013. He retired in 2011 from KPMG after a 25-year career working on audit, transaction and advisory services. Immediately prior to his retirement he was head of advisory risk management for KPMG Europe, and he chaired the audit committee of the UK Law Society for five years until the end of 2015.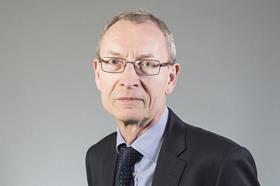 Tim Tutton is a specialist in economic regulation, according to the CMA, working as a freelance adviser on economic and regulatory issues. He is currently a non-executive director at Bristol Water. He has previously worked in regulation for UK utility companies, including as director of UK utility regulation at PricewaterhouseCoopers and director of UK regulation at the National Grid.
CMA outlines 'theories of harm'
In a detailed "statement of issues" document, published on September 21, the CMA put forward three hypotheses for how competition could be affected within the investment consulting sector.
The inquiry's hypotheses are:
Demand side and information issues: Pension funds might struggle to assess, compare and switch investment consultants, potentially resulting in "weak incentives for investment consultants to compete".
Conflicts of interest: These could "reduce the quality and/or value for money of services provided".
Barriers to entry and expansion: Any barriers could "reduce competitive pressure" on consultants, particularly the dominant players.
The hypotheses – also dubbed "theories of harm" – were not prejudgements, the CMA emphasised. Instead they were designed to organise the FCA's concerns and allow the competition inquiry to better analyse the types of issues involved.
It also set out in detail the difficulties the inquiry was likely to face. It highlighted a "lack of clarity and precise definition" of consulting and fiduciary services, which could "complicate" an assessment of competition standards. It also noted the diverse nature of UK pension schemes, the often bespoke nature of service provided to them, and the "extensive" regulations governing the pension sector.
The full details of how the four-person panel intends to approach the inquiry are available in its "statement of issues" document on the CMA's website.
The CMA called for detailed feedback on the proposed scope of its work and its opening assumptions about the investment consulting market and related sectors.