The practice of managed defaults – in which otherwise solvent companies deliberately default on their debt – has prompted moves towards tighter regulation
Key points
Manufactured defaults are not new but the US housebuilder Hovnanian case was contentious
In an unusual move, the Commodity Futures and Trading Commission stepped in to resolve the problems
ISDA has issued proposals that aim to ensure that if a default occurs, it is not to a bet on its health
There are concerns that this gives ISDA too much power but it should discourage firms from engaging in such transactions
Credit default swaps (CDS), which were seen as contributing factors to the global financial crisis, have been in the spotlight lately owing to manufactured defaults, also referred to as narrowly tailored credit events. The International Swaps and Derivatives Association (ISDA) has issued proposals that it hopes will help tackle this controversial strategy. While some would like to see wider-ranging edicts, others say they are a step in the right direction.
CDS have become a popular tool with asset managers since the global financial crisis because regulation has curtailed investment banks from buying and selling bonds on behalf of their clients. They are typically used to both hedge risk as well as take credit exposure. Regulations such as the Dodd-Frank Act in the US and the European Market Infrastructure Regulation (EMIR) have shone a greater light into all markets with their more stringent reporting requirements while credit derivatives market participants – like their contemporaries – are subject to relevant anti-manipulation and anti-fraud laws.
Manufactured defaults – whereby an otherwise solvent company deliberately defaults on its debt – do not fall under these rules. Little attention was paid to them because they comprise a fraction of the $8trn (€7.2trn) market. However, a recent spate of high-profile cases, most notably the Hovnanian Enterprise deal raised the industry's hackles when it agreed to default on some of its debt in exchange for favourable financing from Blackstone's hedge fund GSO Capital Partners.
In effect, Blackstone offered the US housebuilder a low-cost loan and persuaded the company to miss a small interest payment. This would have triggered payments on $333m in Blackstone's CDS contracts and yield the firm tens of millions of dollars, depending on market conditions. CDS typically pay out when a company defaults, usually reflecting dire financial straits. However, Hovnanian was healthy enough to pay its debts, so a default was seen as being opportunistic.
Lawsuits ensued, including one from Solus, a hedge fund that was on the other side of the trade and would have been obliged to pay the private equity firm in a default scenario. Solus alleged fraud and market manipulation, and sought a court order to stop the transaction. It was reported that Blackstone told the court in New York that it did nothing wrong and had offered the best financing terms among several firms competing to lend to Hovnanian. The judge overseeing the lawsuit ruled against Solus, refusing to stop Hovnanian from accepting Blackstone's loan.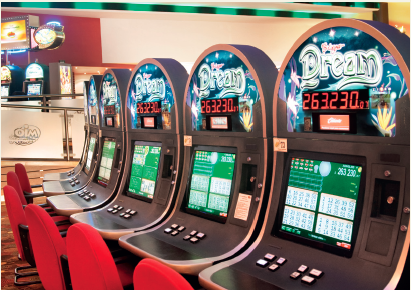 This was not the first time Blackstone had engaged in these types of trades. In fact, the firm's credit division had pioneered the technique in 2013 with the cash-strapped Spanish gaming company Codere. It provided refinancing in return for the distressed company missing an interest payment on its bonds and triggering its CDS. Although industry participants barely batted an eye, the trade gained infamy when US comedian Jon Stewart compared it to the scene in Goodfellas when mobsters burn down a restaurant to collect the insurance.
Market participants said Hovnanian was a step too far because not only was the housebuilder in better financial shape but proposals for a second restructuring included the issue of discounted debt, which were seen as an attempt to maximise payout on CDS in an auction.
As a result, the Commodity Futures Trading Commission, which typically does not like to get involved, turned the heat up. The regulator is reluctant to tell the industry what constitutes a manufactured credit event, preferring to let the market determine standards for itself. However, in this case, it issued both private and public warnings that the use of intentional defaults designed to trigger payouts on a company's credit default swaps, could "constitute market manipulation".
In the end, the Commission convinced the parties to back down before the default occurred. Hovnanian met its debt obligations, while Blackstone eventually unwound its contracts with Solus which had sold them the CDS.
By the time the dust settled, there were outcries from large banks and hedge funds to regulate these manufactured defaults. While legislation does not seem to be on the cards, trade group ISDA, which comprises the biggest investment banks and fund managers that trade CDS, went back to the drawing board to change standard terms of CDS contracts.
"The legal framework has been updated many times to deal with problems that have arisen, most recently in 2014 when ISDA published a new version of the credit derivatives definitions," says Will Sykes, partner at law firm
Macfarlanes. "However, the main focus of those changes was to address a number of specific concerns that had arisen in the financial crisis, and did not cover market manipulation."
The goal of the ISDA proposals is to ensure that if a default occurs, it is linked to a company's legitimate distress and not to an investor's bet on its financial health. As Mark New, senior counsel at ISDA, says, the proposals address narrowly tailored credit events, and requires a failure-to-pay credit event to result from or in a deterioration in creditworthiness or financial condition of the company or reference entity. It should discourage investors from buying credit protection on an otherwise healthy company and offering it a cheap loan in return for defaulting.
"This is a simple but significant point in that you want the CDS to reflect a real credit deterioration and not a highly structured narrowly tailored credit arrangement with CDS holders," he says.
The proposals are a notable shift from the ISDA preference for so-called 'bright line' rules-based tests, which are clearly-defined rules or standards in the US that are composed of objective factors and leaves little or no room for varying interpretations. However, as seen with manufactured defaults, loopholes were exposed and used.
While the industry welcomes ISDA's efforts, there are concerns. Some market participants believe that they should extend to cover other forms of manipulation and not just manufactured default transactions. There are also issues that they inject greater subjectivity into the decision-making process of its Credit Determinations Committees. Each committee comprises a group of 15 sell-side and buy-side firms that rule on whether individual situations constitute a credit event under the definitions. Uncovering the root cause of a default is not always easy and to make a ruling, the Committee will have to rely on publicly available information as well as a set of guidelines ISDA has published to assist rulings
Determinations Committees will for the first time have discretion to determine that a failure to pay should not trigger a payout under CDS because the failure did not result from a deterioration in creditworthiness, according to Robert Daniell, senior counsel at Macfarlanes. "The new rule includes guidelines to assist the Determinations Committee in determining whether this is the case."
He adds: "It does mean that, compared to the current simple question of whether a payment has failed to be made, there will be a degree of uncertainty for market participants as, for borderline cases, judgement will be required from the Determinations Committee. However, at the moment it is those that are seeking to manipulate credit derivatives that are taking advantage of the clarity of the rules and, ideally, creating uncertainty will discourage them from doing so in future."
Simon Firth, partner at Linklaters, adds that there may be cases where a manufactured credit event is the result of a deterioration in the company's or reference entity's financial condition. Such a deterioration may mean that it finds it difficult to raise finance in the usual way, tempting it to accept an offer from a company to provide funding in return for triggering a failure to pay.
In Firth's view, however, the changes should be sufficient to solve the problem. "The hedge funds that do this seem to be under the misapprehension that they can claim on the basis of a credit event that they have deliberately brought about for that purpose." However, he says, "an English court is likely to conclude that there is an implied term preventing them from doing so. This, together with the new language and the very negative feedback from the regulators, should serve as an adequate deterrent."
Investment services: Accessing China's bond market
1

2

3

Currently reading

Credit default swaps: A bridge too far

4