As environmental, social and governance (ESG) considerations have risen in importance among investors in recent years, so the subject of data quality has become an essential issue.
ESG data providers are under pressure to improve the transparency of their scoring systems
PSP, a leading Canadian pension fund, has used AI technology to develop its own analysis
A growing number of investors are seeking to build similar models
Investors and investment strategies are becoming more focused on positive outcomes from allocations rather than the traditional approach of avoiding companies with a negative impact. As such, how to quantify these outcomes is crucial to the success of ESG investment.
With the advent of the European Union's Sustainable Finance project, and in particular initiatives including the taxomomy and Paris-aligned benchmarks, measuring environmental impacts and societal contributions is more important than ever.
Regulators have focused recent efforts on improving corporate disclosures in an effort to give investors more information that can be used in a similar way to traditional financial data.
However, over the past few years there has been a proliferation in ESG data providers, each with its own methodology to assess impacts and outputs. Consistency between providers is limited, and until recently many have lacked transparency on their scoring methodologies.
A third of institutional investors polled by quantitative technology provider SigTech in 2021 say they expect their use of ESG data providers to increase dramatically in the next three years as pressure grows on them to take an active stewardship role. However, two thirds cite the significant divergence between data providers' outputs as a key concern.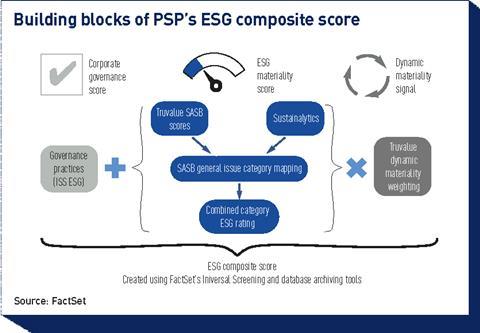 "Investors would be better off tailoring equity investments according to their desired risk-factor exposure and incorporating their unique ESG policy," says Daniel Leveau, head of investor solutions at SigTech. "'One size fits all' products are not the solution; investors need to embrace customisation and direct ownership of securities."
EY research published in October 2021 found that major financial services firms are increasingly using multiple providers in an attempt to account for the disparate nature of outputs from different vendors.
A Canadian composition
In Canada, one of the country's biggest pension fund investors has done just this. The Public Sector Pension Investment Board (PSP), which manages C$204.5bn (€144.7bn) in assets, has established an innovative approach to ESG data using cutting-edge technology and incorporating a classification framework set by the Sustainability Accounting Standards Board (SASB).
The pension fund's responsible investment approach is driven by a belief in the material positive effects that ESG factors can have on investment performance. To aid its assessment of materiality across all asset classes, PSP has developed its own scoring system, known as the ESG Composite Score. It is designed to streamline its assessments and serve as a useful predictor for risk, opportunities, and long-term value creation.
PSP's Composite Score comprises two 'building blocks'. The first is a quantitative assessment of corporate governance practices, principally enacted through an algorithm designed to replicate the responsible investment team's due diligence process and taking into account more than 200 factors.
For the second building block, PSP uses artificial intelligence (AI) technology to systematically monitor and identify "material ESG risks and opportunities, and dynamically measure the relative importance of these categories," explains Anne-Marie Monette, a senior director at the pension fund.
Using this technology, issuers of listed equities and bonds can be mapped to SASB's classifications to identify the individual ESG factors material to the performance of each company. PSP then brings in third-party data to create its own ESG score weighted by the material factors for a specific stock or bond (see figure). As with other ESG score methodologies, the model will give more weight to carbon emission risk for a utilities provider or mining company, whereas for a healthcare company it would place more emphasis on personnel or social issues.
"Investors would be better off tailoring equity investments according to their desired risk factor exposure and incorporating their unique ESG policy" - Daniel Leveau
In an paper for the Value Reporting Foundation explaining PSP's approach, Monette says that by quantitatively assessing material ESG factors, the investment team was able to "accelerate convergence between fundamental and ESG analyses".
Crucially, this also aided a key development that investors around the world have been searching for as ESG investment has evolved: a way of analysing alternative and non-financial factors in a way that is similar to traditional financial analysis.
PSP's model, Monette explains, "facilitate[s] benchmarking, both at the issuer and portfolio levels to systematically measure ESG performance and provide a complementary dimension to fundamental analysis, capturing trend and momentum akin to analysis traditionally performed on financial information".
She adds: "The ability to generate data-driven insights helped identify new investment ideas, support issuer selection, and contribute to alpha generation, ultimately delivering enhanced knowledge sharing across the organisation."
PSP intends to continue to refine this and other analysis tools "to improve our ability to measure and manage against relevant industry standards and benchmarks", the pension fund declares in its most recent annual responsible investment report. As well as the SASB, it also aligns with the Task Force on Climate-related Financial Disclosures, GRESB, and the UN's Sustainable Development Goals.
The Danish approach
Meanwhile, Denmark's largest pension provider, ATP, has been conducting its own research into ESG data providers over the past few years. This has also led to a new approach to analysing data for different asset classes.
The DKK936bn (€126bn) pension fund had already been using environmental data as one of four 'signalling' factors for its equity algorithm since 2018, but wanted to explore enhancements to its ESG approach.
ATP's investment team analysed third-party ESG data providers' research and underlying information sources to explore a potential bespoke forward-looking approach to carbon emission analysis. It found that an adapted version of MSCI's data scoring system was a reliable predictor of the financial success of utilities companies that are adapting their business models for a low-carbon future.
"There are a lot of fortune tellers out there who have opinions about what will happen, but this seems to be something quite precise," ATP head of liquid markets Christian Kjær told IPE in November 2020.
Kjær said ATP's bespoke model could reliably predict the extent to which individual utility companies would subsequently reduce their greenhouse gas emissions. At the same time, ATP found that the model also generated almost three percentage points more in annualised returns than without using it.
Providers respond
While investors are exploring new ways of analysing multiple data sources, regulators are taking a keen interest in the outputs from vendors. The European Securities and Markets Authority has been developing its approach as part of the EU's work on sustainable finance, seeking to address fears of greenwashing or misselling.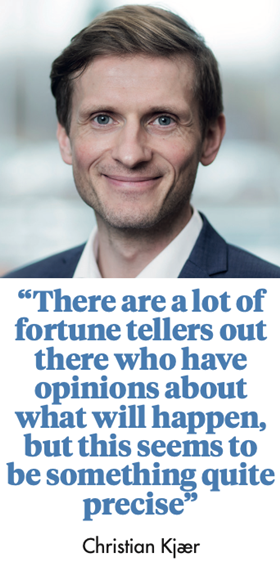 In a report published in November 2021, the International Organization of Securities Commissions (IOSCO) recommended a number of changes to the way in which ESG data providers are regulated.
"Data collection, frequency and verification will impact data quality," IOSCO stated. "Lack of transparency on the process of developing ESG ratings and ESG data products could make it difficult for users to understand and interpret providers' outputs."
Among its recommendations and suggestions to national regulators, IOSCO said they should, where possible, consider improved disclosure of methodologies. This would improve transparency for users and allow investors to understand how raw data is processed, as well as how providers accounted for instances where accurate data was not available. IOSCO also encouraged the development of common standards to reduce the amount of disparate and conflicting outputs from scoring systems.
In response to criticism from investors and mooted regulatory changes, several ESG data providers have begun to adjust how they present their methodologies. S&P, Sustainalytics, MSCI, Refinitiv and others all now make their scorecards and assessments public to improve transparency and allow investors and companies to better understand how scores are calculated.
Several providers have begun to align their ESG data standards with the framework set by (SASB). This is rapidly emerging as a global standards framework, on which analysts can build data models. In January 2022 Dow Jones announced its new ESG data service, with a scoring system aligned to SASB's standards "covering five sustainability dimensions and 26 categories".
The PSP and ATP cases are just two examples of how asset owners are developing and advancing ESG assessments. EY's research found that a number of "leading financial services firms" were making use of "comprehensive data and technology solutions" to collate data from multiple sources.
"Having the right ESG data is key to transparent and meaningful sustainable finance," wrote report authors Mike Zehetmayr and Natalie Brandau.
"Faced with fragmented data from multiple sources, financial services firms have responded by purchasing multiple data sets, overlaying these with their own analysis and developing their in-house ESG data capabilities. Still, as the demands for ESG data integration increase, knowing how a firm's unique data requirements align with the various ESG data solutions in the market is crucial."
Standardising through the SDGs
Away from the SASB, the United Nations' (UN) Sustainable Development Goals (SDGs) are gradually aligning investors around common goals and forming an important part of their analysis models.
In July 2020, Dutch investment giants APG and PGGM launched the Sustainable Development Investment Asset Owner Platform as a way of pooling pension investments towards allocations specifically targeted at the SDGs. The launch came after of three years' work studying the SDGs and mapping investment opportunities onto them.
Fellow Dutch pension fund PGB, Australian pension fund AustralianSuper and Canadian pension giant British Columbia Investment Management Corporation have all invested through this platform.
In April 2021, the UN Development Programme launched its own SDG Investor Platform in partnership with the Global Investors for Sustainable Development Alliance.
Asset managers are also aligning with the SDGs, and there are a growing number of exchange-traded funds mapped explicitly onto one or more goals.