Danica Pension is bolstering its Norwegian business with the appointment of one of its top executives to lead the operation.
Lars Ellehave-Andersen, who came to Danica Pension in 2015 in a high-profile hiring coup from rival PFA, will be chief executive of Danica Pensjon in Norway.
Per Klitgård, chief executive of Danica Pension, Denmark's second largest commercial pensions provider, said: "With Lars Ellehave as CEO in Norway, we are strengthening our Norwegian business, where we see great potential."
Since August 2016, Ellehave-Andersen has been chief commercial officer (CCO) on Danica Pension's board, having previously had a seven-month spell as chief executive of the Norwegian arm when he first switched to the company from PFA.
"Lars expressed a desire to head Danica Pensjon in Norway, and since we will continue to be able to benefit from his extensive network and strong competencies in our activities in Denmark, the move is right for both the Danica Group and for Lars, who will be heading this important task," Klitgård said.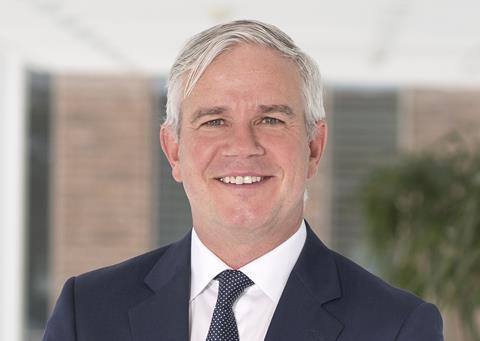 Ellehave-Andersen is to be replaced as CCO by Søren Lockwood, who is currently chief executive of SEB Pension. Danica is in the process of buying SEB Pension's Danish business.
Lockwood will join Danica Pension's executive board once the acquisition has been approved by the authorities, the company said.
Ole Krogh Petersen has been promoted to the board as senior executive vice president, and will take on the role of chief operating officer (COO).
Klitgård said that with Lockwood as CCO, the company had "the best possibilities of creating value for our customers with the acquisition of SEB Pension".
"We now have the right management team to secure an even stronger position for Danica Pension throughout Scandinavia," he said.
Danica's 2017 results
Reporting preliminary 2017 financial results, Danica Pension said its investment return for the year gave the company "a mid-ranking in a field with very narrow margins separating the providers".
Customers in Denmark received returns of between 4.8% and 12.3%, while clients with the "Danica Balance medium risk" product, and 20 years to retirement, received 9.5%.
The company made a DKK1.9bn (€255m) profit for the year before tax and premiums grew 17.5% to DKK39.7bn.
The increase in premium income was partly due to a 47% increase in gross premiums via parent company Danske Bank in Denmark, it said.
Out of its three Nordic markets, Sweden generated most business growth last year for Danica Pension, with premiums rising 39% there compared to 10% in Denmark and 8% in Norway.