Several Danish pension funds are taking measures to reduce the climate impact of their investments, setting new targets and excluding more companies from their portfolios.
The DKK113bn (€15.1bn) pension fund PenSam, which provides pensions for public sector employees, is to invest 10% of its portfolio assets linked to the energy transition by 2025, including such as renewable energy and green listed shares and bonds.
The allocation will equate to DKK8bn of assets in 2025, the fund estimated.
PenSam said it had already acted on its pledge by investing more than DKK500m via two deals in conjunction with an infrastructure partnership it has entered into with Danish pension provider PKA.
Both deals – buying to a wind farm in northern Sweden and investing in two solar parks in California – involved PenSam buying 23% of PKA's existing stakes in the projects.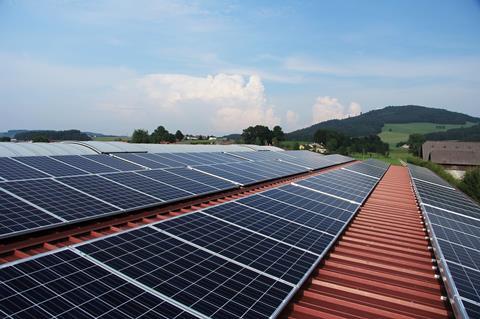 Claus Jørgensen, CIO of PenSam, said: "The two investments are the starting point for more green and sustainable investments in PenSam. At the same time, we have turned down investments in fossil fuels as part of our strategy in recent years."
The provider blacklisted tar sands companies in December 2018 and has excluded a large number of firms engaged in coal energy production since 2016.
PenSam said that it was working in accordance with the recommendations made by the Task Force on Climate-Related Financial Disclosures (TCFD).
"By signing up to the TCFD's recommendations, we are putting more focus on integrating climate change and the accompanying risks into the investment decisions and the organisation," said Jørgensen.
Meanwhile, Lærernes Pension, the Danish pension fund for teachers, said it had excluded a number of companies engaged in coal production for energy, arctic drilling for oil and extraction of oil from tar sands.
The divestments come as the fund has moved to lower its tolerance thresholds on how much climate-harming activity an investment may involve.
The pension fund said it would only invest in a company if no more than 5%, rather than 20-25%, of its turnover came from coal production, arctic drilling, tar sands or weapons, among other criteria.
Paul Brüniche-Olsen, chief executive of Lærernes Pension, said: "When we decided on the tolerance limits, we agreed that we should revisit them because all thought some of the tolerance limits were quite high. At the board meeting today, we have just done so and decided to lower most of the tolerance limits."
Elsewhere, the Danish Pension Fund for Engineers (DIP) and the Lawyers' and Economists' Pension Fund (JØP) have also excluded several large oil firms from their portfolios: ExxonMobil, Glencore, Chevron, NovaTek, Sasol, Tatneft, AGL Energy and PetroChina.
The funds, which are on the verge of a possible merger and together manage DKK120bn, said the companies did not satisfactorily handle their negative impact on climate change. The divestment decisions were the result of a major analysis started by the funds last autumn.
DIP and JØP said they were both also working in accordance with TCFD recommendations, and began the analysis of their portfolio companies as part of this cooperation.
The funds said they were also in the process of assessing just under 70 firms in their portfolios, all of which were among the 100 largest contributors to future carbon emissions.
The criteria for these assessments will include factors such as whether companies publish information on CO2 emissions, whether they have targets for reducing these, and information about the any possible lobbying activities, said DIP and JØP.