Wellcome Trust investment chief Danny Truell is to exit the foundation at the end of September due to ill health, after 12 years at the helm.
The £20.9bn (€23bn) charitable foundation announced yesterday that Truell would become emeritus partner, a non-executive position, from 1 October.
Nick Moakes, managing partner, has been appointed chief investment officer for the foundation. Peter Pereira Gray, also a managing partner, has been named CEO.
In a statement, the Wellcome Trust said that under Truell's leadership the fund had been able to double its charitable spending as its portfolio has grown from £12.3bn to £20.9bn. Investment returns on his watch have exceeded 200%, the trust said.
Jeremy Farrar, director at the Wellcome Trust, said: "Danny Truell is one of the most remarkable people to have served the Wellcome Trust. His contributions have been pivotal to making Wellcome what it is today.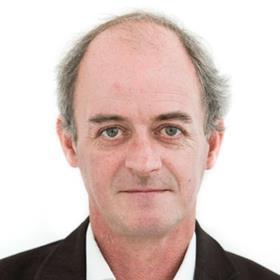 "His exceptional leadership and judgement, and the world-class team he has built around him, have transformed Wellcome's ability to deliver our mission of improving health through science, innovation and engagement with society… I want to thank Danny on behalf of all those who benefit from Wellcome's support. I will miss his day-to-day leadership greatly, and I am glad that we will continue to benefit from his wisdom and advice as emeritus partner."
Truell said it had been "a privilege to lead Wellcome's investment division over a period of extraordinary change and opportunity in investment markets". He praised the new leadership, saying: "Nobody is better placed to preserve the unique culture that we have created together over the past decade."
According to its latest annual report, the Wellcome Trust's portfolio generated 18.8% in sterling terms in the 12 months to the end of September 2016. This brought its 10-year annualised return to 9.1%.