Last December IPE asked various individuals in and around the world of institutional investment what their single biggest wish would be for the responsible investment industry/movement for 2019. This year, we asked them to revisit that wish: did it come true?
Almost all of those who participated in this exercise last year responded to IPE's new invitation. Generally, it seems 2019 has not delivered on their hopes, although several participants highlight momentum and progress. Still, the need for improvements in the availability and usefulness of data is one theme that emerges from the comments.
It's been a busy year in sustainable finance and it closes very much in this vein, in particular with a rush of developments linked to the European Commission's action plan.
These include the Council and European Parliament this week reaching a political agreement on the taxonomy and the European supervisory authorities delivering their advice to the Commission relating to "undue short-termism". ESMA, for example, encouraged the Commission to set its sights on the achievement of a unified set of international environmental, social and corporate governance disclosure standards.
This month also brought the unveiling of the Commission's economic growth strategy – the European Green Deal – and EU endorsement of the 2050 climate neutrality goal, plus the United Nation's climate change conference in Madrid, where it was decided to postpone to next year discussions on issues such as trading of emissions reductions between countries.
How does 2019 stack up compared with the wishes expressed by investors this time one year ago? Read on to find out.
Asset owners
Carine Smith Ihenacho, chief corporate governance officer at NBIM, manager of Europe's largest sovereign wealth fund
Last year NBIM's Ihenacho emphasised the need for "standardised, concrete and relevant sustainability data". This year she says:
"We have looked at companies' reporting on issues like climate risk since 2010. We saw some improvements in 2019, but there are large variations between companies and sectors. With investments in 9,000 companies across the globe, I remain hopeful that my wish is gradually coming true. As a long-term investor we support the companies in their journey to report more standardised, concrete and relevant sustainability data."
Christina Olivecrona, senior sustainability analyst at SEK334bn (€34bn) pension buffer fund AP2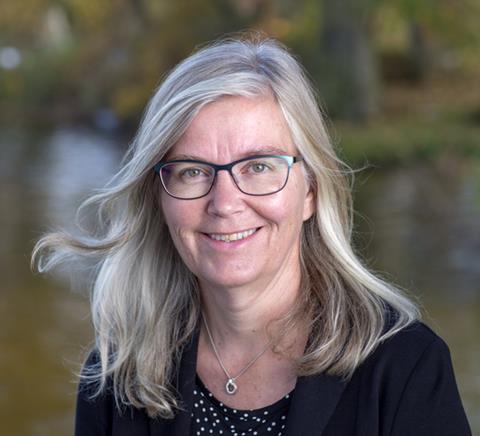 "A global carbon tax is still very far away. This is sad, as it would create enormous momentum for the transition to a low carbon economy. Progress is on the way and especially the EU is moving fast. An example is the carbon border adjustment mechanism in the Green Deal, which is designed to ensure that the price of imports reflects the products' carbon content. This is a step towards a global price!"
"Our ability to improve in this area hangs on the quality of data"

Nico Aspinall, CIO of The People's Pension
Nico Aspinall, chief investment officer of The People's Pension, an £8bn (€9.4bn) UK multi-employer pension provider
"My 2019 wish to have mandatory Taskforce for Climate-related Financial Disclosures remains. If investment managers are to get better at investing responsibly it is imperative that we have necessary data from every stock market in the world – as much information from as many companies as possible. Our ability to improve in this area hangs on the quality of data."
Greg Haenni, CIO of CPEG, the CHF13.7bn (€12.6bn) public pension fund for Geneva
"Disagreement amongst providers – different ratings for the same company – shows that ESG data remains unreliable. Much of the reporting today is either voluntary or if required by legislation not standardised, which leads to challenges when making comparisons. Also, factors such as carbon intensity vary within sectors, while measures can be volatile over time.
"Going forward, we expect a better alignment across companies, sectors and regions between financial and non-financial data."
David Russell, head of responsible investment at the £70.1bn Universities Superannuation Scheme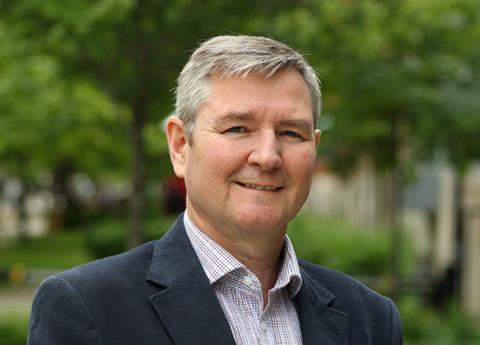 "My wish was that pension fund consultants would more proactively address climate change. While it has risen up the agenda, there is still a long way to go.
"2020 will see a push from both pension funds and regulators that will change how the industry as a whole reports on ESG. The past has been marked by the reporting of processes, but we want outcomes, i.e. less telling us that meetings took place and more telling us what happened as a result of them."
Asset managers
Claudia Kruse, managing director, responsible investment and governance at APG
Last December Kruse called for consideration of the social aspects of climate change, and for end-investors to be able to express their sustainability preferences in addition to their financial preferences. Looking back she says both of these topics were in focus in 2019.
"The litmus test will be what difference this makes in the real economy"

Claudia Kruse, managing director, responsible investment and governance at APG
"For example, South Africa developed a Just Transition Plan and the EU has announced a Just Transition Fund. Individual pension funds like ABP committed to investing into the transition, and 159 global investors representing $10.1trn in assets now endorse the Investor Statement on a Just Transition. While demand for ESG investments is rising, the decision on how to include clients' ESG preferences in the suitability assessment and eventual product recommendations under the EU Sustainable Finance Action Plan has yet to be finalised.
"All in all, there has been progress and the litmus test will be what difference this makes in the real economy."
Joshua Kendall, senior ESG analyst at Insight Investment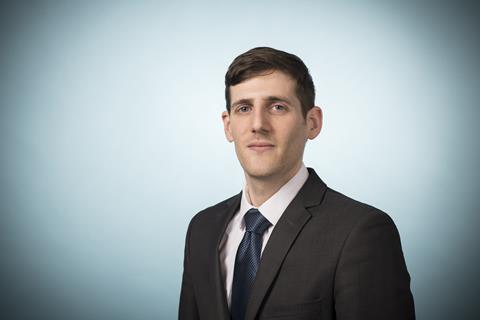 "Last year I wished for the green bond market to move beyond the concentration of issuance from governments, financials and utilities. Diversity has increased, with the telecommunication sector now part of the market through household names such as Verizon, Vodafone and Telefonica.
"We also saw evolution in the types of impact bonds available. Notable here was Enel's 'transition' bond, which could pave the way for issuance from petroleum companies in 2020. Whilst the growth overall has been positive, we have found the credentials of some of the issuance to be less than convincing."
Investor organisations/NGOs
Fiona Reynolds, CEO, Principles for Responsible Investment
Last year Reynolds wished for investors to "step up on climate action" and this month she says she would have the same wish for 2020.
"Whilst there has definitely been more climate action from the investment community and gains have been made through programmes that PRI is involved in such as Climate Action 100+ and the Investor Agenda, there is still so much more to be done. Emissions are higher than at any other time in the planet's history, COP 25 was a disappointment and the anti-climate lobbyists are winning the day – ambition is spoken about but the action doesn't meet the words.
"For the investment community the initiative I am most proud of this year is the Net Zero Asset Owner Alliance. If we can get all major funds to commit to a net zero target this will be a game changer."
Stephanie Pfeifer, CEO, Institutional Investors Group on Climate Change
"A number of actors have raised their ambition on climate change during 2019. Companies are setting net zero emission targets at a remarkable rate, helped by engagement through Climate Action 100+. With over 60 of our members, we are working on how to align investment portfolios with the goals of the Paris Agreement. 70 countries and the EU are working to achieve climate neutrality by 2050.
"Companies are setting net zero emission targets at a remarkable rate, helped by engagement through Climate Action 100+"

Stephanie Pfeifer, CEO, IIGCC
"This momentum is significant, but not sufficient. Ahead of COP26 in Glasgow, we need to see even greater ambition and bolder action in putting the global economy on a path to carbon neutrality."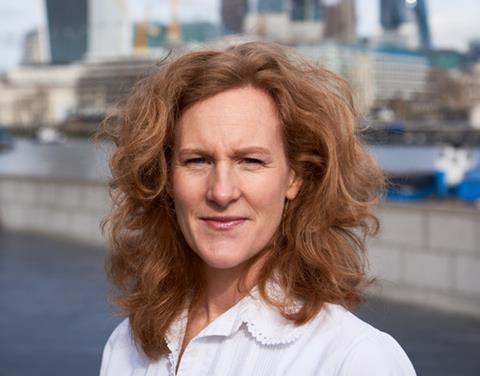 Catherine Howarth, CEO, ShareAction
"My wish for 2019 was that the impacts of investments would be recognised as relevant to meeting fiduciary duties. Well, it hasn't quite come true! That said, 2019 witnessed the growing profile of so-called impact investing and also saw mainstream investors like pension funds asking far better questions about the impacts, both positive and negative, generated by companies in their portfolios.
"My wish for 2020 remains the same. Here's hoping every pension fund seeks to calculate and improve its impact-adjusted returns for the benefit of its members."