SPH, the €11bn Dutch occupational scheme for general practitioners, has divested its 4% allocation to commodities following an investment review.
In its annual report for 2018, the scheme said it had concluded that commodities offered "limited value" to the scheme and that access to the risk premium was getting increasingly complicated.
"As the market is getting smarter, it is necessary to keep on developing a clever strategy," it said. "We have estimated that the risk premium of simply keeping a commodities allocation had become insufficient."
The pension fund reported a 15.2% loss on commodities for 2018, but this still represented a slight outperformance relative to its benchmark.
SPH also cut its Chinese equity holidngs last year, preferring instead to focus on broader benchmarks and equity mandates.
In its annual report, it said that it had lost 10.5% on emerging market equities, attributing the result in part to the performance of Chinese equity.
The doctors' scheme made a 22.4% loss on private equity in 2018, in the last phase of a gradual divestment of the asset class that began in 2011.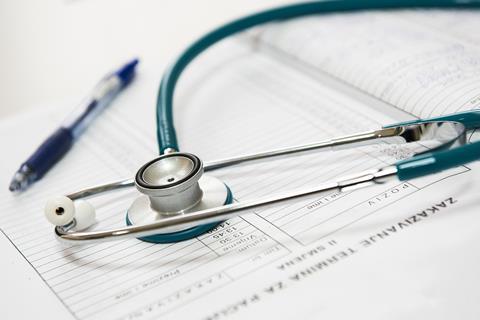 "The divestment of the last and most complicated investments came with calculated losses, which we deemed acceptable relative to the profits generated by the initial allocation," the scheme told IPE.
The pension fund said it had now fully committed an €80m allocation to investments in care home properties as an impact investment, adding that the 10 assets it already owned had generated a result of 5.4%.
The scheme has a hedge fund allocation of almost €5m. SPH has been divesting this position since 2016.
The occupational pension fund posted an overall investment loss of 0.9%.
Future plans
Last year, SPH introduced a new framework for balance sheet management, focusing on its risk budget. An important part of the new setup was a funding level-based matrix for strategic asset allocation, which would direct its investment policy towards an increasingly defensive asset mix and interest rate hedge as the scheme's funding level improved.
At year-end, its interest rate hedge position stood at 69%. It said the cover had contributed 2.6 percentage points to its overall return. In contrast, it lost 1.6 percentage points as a result of its currency hedge.
The board also said it had started evaluating its current arrangements in order to improve the sustainability of its pension plan. The outcome would be used as input towards a new administration system to be introduced in 2022, the board said, when its current provider provider PGGM aimed to replace its current system.
Dutch pensions publication Pensioen Pro, citing SPH, reported that the reorientation could also lead to the pension fund taking its administration in-house, or co-operating with another self-administrating scheme.
The occupational pension fund granted its participants additional pension rights of 3.1%, based on its coverage ratio of 138.6% at the end of 2018. However, it said the indexation bonus was still short of its target of 2.25% plus wage inflation, which amounted to 4.2% in total.
Last year, SPH replaced PGGM with BlackRock as manager of its interest rate-matching mandate of government bonds and interest swaps. It said the change followed the appointment of Achmea Investment Management as "co-ordinating" manager.
SPH reported administration costs of €598 per participant. It spent 28bps and 6bps on asset management and transactions, respectively.
The GP scheme has 11,670 active participants, 1,288 deferred members and 7,095 pensioners.