Dutch IT firm Centric – which has lost three main pension provision clients in quick succession – should either swiftly take over another provider or place its remaining three clients with another company, said Tobias Bastian, partner at consultancy Sprenkels & Verschuren.
He told Pensioen Pro that the importance of scale in order to keep costs down and to finance investments was key, as he responded to the announcement of the sector scheme for hydraulic engineering (Waterbouw) this week on the decision to leave Centric as of 1 January 2021.
The pension fund, which had joined Centric only 18 months ago with its 11,700 participants, said that the company's pensions administration was "unsustainable".
Earlier this month, the pension fund for the furniture sector (Meubel), also announced it was leaving the IT firm. In addition, the scheme for the travel industry (Reiswerk), which also outsources its administration to Centric, said it would liquidate next year.
The developments mean that the number of participants served by Centric is to drop from 225,000 to no more than 37,000, representing the total number from the remaining pension funds clients Beton, Yara and Thales.
"With so few remaining participants, Centric is no longer viable," Bastian explained. "As its name has now been contaminated; autonomous growth won't happen any longer, so a quick acquisition could be a life buoy."
Earlier this year, Centric failed to take over its competitor AGH.
The consultant pointed out that any plan to place the remaining clients with another provider, should be carried out quickly as well.
Meanwhile, Alberto Jack, commercial director of Centric's Pensions and Insurance Solutions (PaIS), failed to respond to questions posed by Pensioen Pro.
Peter Vlaeminck, chair of Yara, said he was discussing the developments with both his board and Centric.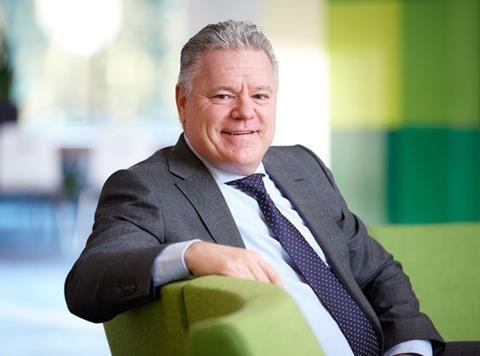 The pension funds Beton and Thales did not respond to requests for comment. Last year, Dick Slob, trustee at Beton, said he had "full confidence" in Centric.
In 2017, the IT firm announced it would enter the market for pensions administration. In January 2018, it took over the pensions provision of five sector schemes, following Syntrus Achmea's decision to no longer serve industry-wide pension funds. It also took over the 85 staff at Syntrus.
In early 2019, however, key staff left, including chief executive officer Karim Henkens and Hans Schrijver, former commercial director, who had led the negotiations with its pension fund clients.
Bastian said Centric's new executive team for the financial sector – Marianne de Boer and Robert Jan Prins, in addition to Jack – lacked roots in the pensions industry.
Jeroen Hilbrands, chair of Waterbouw, highlighted that Centric's performance had never reached the desired level, and that the quality of reporting had decreased in the past months.
Meubel had indicated that Centric had failed to introduce the new IT platform it had promised.
Waterbouw's Hilbrands echoed that new IT solutions had explicitly been part of the contract negotiations and had raised the confidence of the sector scheme.
He concluded that, in hindsight, joining Centric had meant a step back for Waterbouw. The pension fund declined to elaborate on its new provider.
Centric runs software programme Maia, which will no longer be supported by Keylane, its supplier.
To read the digital edition of IPE's latest magazine click here.