COVID-19 is a devastating reminder of the fragility of life on Earth. It will be a key defining force of change in our age, alongside global warming. 
Recent TV footage of empty roads, cleaner air quality, animals coming closer to cities and people working from home has starkly unmasked the toxicity of the unbalanced relationship between humans and nature.
But the deadly cloud of coronavirus has come with a silver lining. Resilience is the new watchword.
Unprecedented economic support from policymakers to protect lives and jobs has been timely. This has also turned the spotlight on the role of firms and their investors in tackling two side effects of turbo-charged capitalism – economic inequalities and environmental degradation.
For investors, global warming re-shapes their investment outlook via three channels: extreme and severely disruptive weather events; green energy innovations that reduce current dependency on fossil fuels; and growing social pressures to divest fossil fuel assets that have long inflicted uncompensated costs on society.
Ignoring them in pursuit of short-term profits would create "potentially catastrophic systemic risks" warned the leaders of three of the world's high-profile pension plans: Japan's Government Pension Investment Fund; the California State Teachers' Retirement System (CalSTRS); and the UK's USS Investment Management.
Issued on 13 March 2020, their joint statement had extra poignancy, coinciding as it did with the fastest stock market falls in history as Covid-19 went global.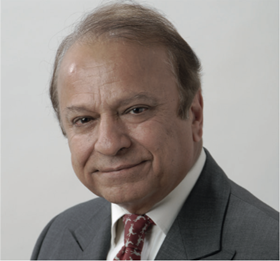 The statement also confirmed that many pension plans have been future-proofing their assets by factoring risks and opportunities associated with actions to tackle global warming into their portfolios of passive and active funds.
The implementation scorecard
Since the landmark 2015 Paris Agreement, this form of climate-related investing has emerged as a new foundational trend, as pension plans are moving from conversations to action, according to the 2020 DWS/CREATE-Research Survey Passive Investing 2020: Addressing climate change in investment portfolios.
Starting with their total investment portfolio (figure 1, left chart), it is clear that 22% of survey respondents have allocations to climate-related investments in excess of 15%. At the other extreme, 19% have no allocations at all. In between, 43% have allocations less than 5%, and 16% have between 6% and 15%.
KEY POINTS
Climate-related passive funds are targeting a double bottom-line – financial and non-financial
Climate-related investing is an adaptive journey on a steep learning curve based on learning by doing
Early results are encouraging and COVID-19 may well deepen and broaden investor interest
However, the picture looks different when the focus shifts to that part of the total portfolio that covers only passive funds (figure 1, right chart). Here, 26% have climate-related allocations in excess of 15% at one extreme, and 56% have no allocations at all at the other.
In sum, whereas the total investment portfolio has attracted 81% of respondents to climate-related investing, the corresponding passive portfolio has attracted 44%, implying a slow-motion inevitability.
The key reason behind the difference is that climate change remains an inexact science for investors. Hence, initially, they have preferred to invest with specialist active managers which have long developed an infrastructure of skills, technology and data to build up a good track record in theme investing. Besides, some of the underlying asset classes – like infrastructure and private equity – are also in illiquid markets where indices still remain a rarity.
Another reason is that in the last decade passive funds in general were especially favoured for riding the strong upward market momentum sparked by central banks' ultra-loose monetary policies. It is only in the past three years that their appeal as a vehicle for pursuing long-term special themes – such as the environment – has vividly crystalised.
Drivers and barriers
Five drivers have been at work behind these changing perceptions, as shown by our survey.
Taking them in turn, 62% of our respondents now see climate change as delivering good risk-adjusted returns in the long run, as our societies transition to a low-carbon future. 54% say climate change is increasingly becoming material to securities pricing and value creation – albeit from a low base.
Some 49%, point to physical risks from extreme weather conditions and transition risks from the disruptions to the existing fossil fuel businesses.
These drivers are reinforced by regulatory pressures (43%) and technological advances towards 'green' energy and 'green' transport (51%).
Underlying these numbers is a new narrative. As economies have grown and progressed, new forms of risk have emerged. Climate change is the most serious and pressing.
Thus, in deference to rising social concerns, pension plans are enjoined to go beyond a green 'do-gooder' reputation into the realm of long-term risk management to reflect the duration of their liabilities. Investing in line with climate change dynamics is seen to be about achieving a double bottom line – doing well financially and doing good socially.
With such concerted forces, the financial markets will be pivoting towards climate risks over time. If anything, this tendency will likely be reinforced by the Covid-19 crisis.
Hitherto, two factors have been conspiring to slow down the progress, according to our survey: 60% of our respondents point to the lack of a robust template with consistent definitions and reliable data as a key constraint, while 59% say that, so far, financial markets have been slow to price in climate risks (see case study).
Hence, for our respondents, investing in climate change so far has been an adaptive journey up a steep learning curve.
This is being done in the belief that climate change will, before long, emerge as a compensated risk factor – like the traditional ones such as quality, value, low variance and momentum. Currently, markets have already started to price risks in sectors such as power generation, where the economics of renewable energy is rapidly improving.
Outcomes and prospects
A key feature of climate-related passive funds is that they essentially rest on a long-term perspective (figure 2, left chart). A majority, 81%, of our respondents rely on them to target good risk-adjusted long-term returns by investing in companies that are future-proofing their business models against climate risk. Additionally, 62% are targeting a more defensive portfolio with lower risks.
Behind these numbers lie three salient points: global warming is material to a company's business performance; the current generation of risk models is not suited to predicting fat-tail far-off risks with no historical precedents; and markets are beginning to price these risks, especially since the recent collapse of the Pacific Gas & Electric Company after raging fires in California in 2019.

The ecosystem of financial markets has traditionally been dominated by a raft of measurable metrics: the price-to-earnings ratio, price-to-book, debt-to-equity and earnings. However, such measurable indicators are being burnished by observable factors – such as floods, droughts and wildfires – to show that markets' ecosystems can no longer ignore the harsh fact that asset returns now crucially depend on sustainable economies and sustainable societies.
For now, the tracking error that is tolerated when targeting the two key long-term goals remains notably low (figure 2, right chart). It shows that nearly three-quarters of our respondents prefer a tracking error of less than 1%. At the other extreme, 6% are willing to accept a tracking error of above 5%, mainly for green bonds financing energy and transport infrastructure. Examples of benchmark agnostic funds are few and far between – for now.
The focus on low tracking error is explained by the fact that it is meant to set a baseline performance expectation in line with the chosen parent index. However, by reorienting their portfolio to include climate 'winners' and exclude climate 'sinners', our respondents also expect to see some demonstrable additional upside.
Thus, they are seeking a free option on carbon, which gives an upside as markets start to price in carbon risks and downside protection against capital loss, if it does not.
So, when asked to describe the outcomes of their investment in climate-related passive funds so far, 39% said 'positive', 61% said 'too soon to say' and 0% said 'negative' (figure 3, left chart).
Those who said 'positive' included early movers who enjoyed the upside that came from being ahead of the pack. Even after the market correction in March 2020, they were able to retain a part of the upside.
Those who said 'too soon to say' had sustained drawdowns in their portfolio but have nevertheless retained their allocations as long-term 'lock-aways' or as a device for uncovering portfolio blind spots.
Case study: the illusive charm of quarterly capitalism
Engagement is not a 'once and done' exercise but a long haul. It seeks to wean investors off a deeply ingrained addiction to quarterly numbers.
"Markets are slow to price in climate risks due to today's 'quarterly capitalism': investors tend to value quarterly earnings to the detriment of long-term value creation. Thus, markets tend to focus on the shark closest to the boat.
"For their part, in the name of prudence, investors tend to demand a long track record of returns before making allocations. In our experience, waiting for strategies to be tested by time or events means waving goodbye to all the upsides. Today's alpha is tomorrow's beta.
"Those carbon producers unable to migrate to green energy risk ending up with stranded assets exposed to a significant loss in value well ahead of their economic life. On the upside, there are also new opportunities emerging with the rise of renewable energy.
"We therefore look at risk in a forward-looking way by envisaging scenarios. Just as it is foolhardy to drive a car by looking in the rear-view mirror, it is wise to anticipate change and act on it. The challenge that investors face is how can capital markets amplify rather than undermine the goals of the Paris Agreement?"
– A Swedish pension plan
This in the belief that, as the global economy suffers an unprecedented recession of unknown duration owing to COVID-19, investors will focus on selective themes that may emerge as isolated bright spots in the otherwise fluid investment landscape.
This is further corroborated by expectations of changes in the share of climate-related passive funds over the next three years (figure 3, right chart). Here, 65% expect it to 'increase', 35% to 'remain static' and 0% to 'decrease'.
The positive expectations are predicated on the view that the EU action plan on sustainable finance may be delayed, but not derailed, by the COVID-19 crisis.
Conclusion
Actions on climate change are no longer equated with unrealistic idealism or backdoor socialism.
Collectively, they are seen as vital: first, in dealing with what is often described as the 'uncertainty of uncertainty' – not knowing how physical and transition risks will evolve to shape market dynamics as it prices climate risks; and second, in ensuring that finance evolves, as it should do, to become part of the solution to the climate challenge.
Asoka Woehrmann is CEO of DWS and Amin Rajan is CEO of CREATE-Research and a member of the 300 Club. He is also interviewed for IPE's July/August Strategically Speaking.