European lawmakers have approved a legal framework for the introduction of pan-European personal pensions (PEPPs).
The European Parliament today announced it had voted in favour of a rulebook for the PEPP, which is designed to be a portable pension saving product available in all EU member states.
Sophie in 't Veld, the Dutch MEP who led the Parliament's work on the PEPP rules, said: "We have delivered what we promised: a truly pan-European product that would be simple, safe and good for consumers."
She emphasised that it was not designed to replace other pension provision, but instead "further contribute to a social Europe that cares for people".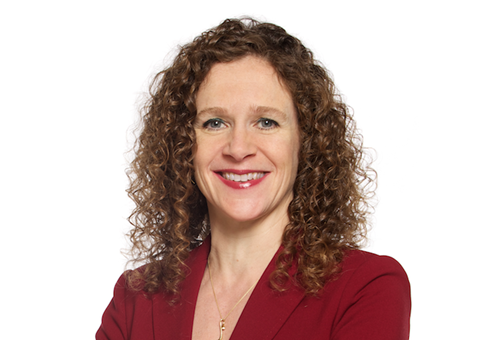 PEPPs will be overseen by the European Insurance and Occupational Pensions Authority (EIOPA) and include a "clear set of information" for each user, the Parliament said.
In addition, investors will be required to take financial advice before accessing PEPPs "to make sure savers know what they are buying and what they may expect".
The "basic option" PEPP will have a cost cap of 1%, with investors given options for the investment risk level they want and the ability to switch providers, with switching costs also capped.
The rules must now be signed off by the European Council before they can be rolled out across the EU.
The Parliament urged the Council to support preferential tax treatment for PEPPs, as tax would play a "crucial" role in the success of the model.
Reaction
Gabriel Bernardino, chairman of EIOPA said: "This regulation is an important first step towards giving European citizens an alternative sustainable product to help closing the retirement savings gap. EIOPA, together with the national competent authorities, will ensure timely implementation and consistent application across the European Union."
The European Commission has previously forecast that the PEPP could help increase assets in personal pension products to €2.1trn across the EU by 2030, citing an EY study.
However, others were more cautious in their predictions. Nicolas Jeanmart, head of personal insurance, general insurance and macroeconomics of Insurance Europe, the industry lobby group, warned that it was "too early to predict whether consumers will be interested" in the PEPP concept.
"A decisive factor will undoubtedly be the Level II technical measures where many key product features will be decided," he said. "That is why the work of EIOPA throughout the coming year will be crucial in addressing the remaining open questions, and we stand ready to contribute."
Matti Leppälä, secretary general of trade body PensionsEurope, said: "Saving for a pension in a good quality product leads to good outcomes and PEPPs can be a valuable tool to complement the pension income of many EU citizens. The EU-label on PEPPs will benefit both consumers, guaranteeing strong protection, and providers, introducing a framework for personal pensions that allows them to provide PEPPs across the EU.
"PEPP is an important step on the road to addressing pension gaps and demographic challenges, and a relevant milestone in completing the Capital Markets Union. Further technical measures complementing the PEPP regulation have to be appropriately designed to allow all different PEPP providers to build on their own strengths and business models. Only then will PEPP support pension savings and long-term investments across the EU."
Tanguy van de Werve, director general of asset management trade body EFAMA, called the Parliament's agreement "an important landmark".
"Today the path has been paved for the development of personal pension products with a European label," he said. "The PEPP will soon become a reality for European consumers: it will promote competition, widen consumers' choice and encourage individuals to save more for retirement, which is one of the biggest societal challenges the EU will be facing in the coming years and decades."