Risk reduction requirements for pension funds are over the top and counter-productive, according to a former Dutch pensions regulator.
In an article on the website of the staff pension fund of Dutch supervisor De Nederlandsche Bank (DNB), Rein van Dam argued that governing a pension fund should not be complicated, but the emphasis on risks had increased too much.
Until 2002, Van Dam headed the supervisory division of the PVK, the predecessor of DNB as pensions regulator.
"The board must ensure that contributions are paid in, assets are properly invested and benefits are paid," Van Dam said. "Nowadays pension funds must take in account approximately 15 risks, such as IT risk, outsourcing risk and integrity risk, with each risk including up to 70 sub-risks that need assessing annually."
According to Van Dam, who is leaving his role as a trustee of the DNB scheme, every individual rule makes sense, but all rules combined are counter-productive.
"Compare it, for example, with combining five different – but each necessary – medications, which could lead to unwanted side effects," he said.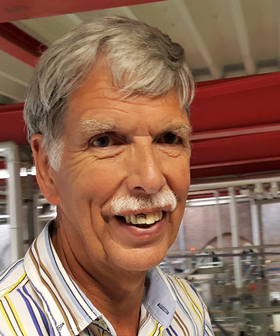 Speaking to IPE's Dutch sister publication Pensioen Pro, Van Dam explained that one side effect was that a scheme's board could "become distracted from its main task of investing, hedging investment and interest risks, providing efficient governance, and clear communication".
In his opinion, the current focus on risk prevention could lead to a reduction in the quality of a pension fund's core tasks.
Van Dam said previous pensions legislation in the Netherlands had only stated about investment requirements that "a pension fund had to invest solidly". He also questioned whether investment had improved, despite all the new rules.
However, the former regulator did not blame the government or DNB for the increased regulatory pressure on pension schemes, but instead highlighted a social trend towards more rules.
"There is an increased fear of making mistakes and being held liable," said Van Dam. He made a comparison with the past "when children played outdoors without mobile phones and with less worries about getting a scrape".
Van Dam said he was under no illusion that the trend would turn, and predicted that the introduction of additional rules would continue.
DNB declined to comment on Van Dam's article.