The head of socially responsible investment (SRI) at ERAFP, France's €25.3bn additional civil service pension scheme, is moving internally to become head of asset-manager selection from the beginning of May.
Olivier Bonnet (pictured) will have been head of SRI at the pension fund for seven years when he makes the switch.
Before that, he was at Vigeo Group, a French ESG research firm, for five years.
Vigeo merged with EIRIS, its UK counterpart, in December last year.
Bonnet will replace Thibaud Sybillin, who is leaving ERAFP after nearly five years of service at the pension fund.
A spokesperson told IPE the personnel change did not represent a strategic shift but acknowledged that having a former head of SRI in charge of asset-management selection would be beneficial in terms of the latter's alignment with ERAFP's SRI policy.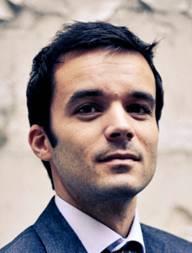 At ERAFP, Pauline Lejay will become head of SRI, stepping up from her role as SRI officer.
She will report to Catherine Vialonga, CIO, as Bonnet will continue to do in his new role.
Lejay joined ERAFP in April last year, having worked in SRI in Canada for several years, most recently for Caisse de dépôt et placement du Québec.
ERAFP is looking to hire an SRI officer to fill Lejay's place.
ERAFP won the top ESG prize at the 2015 IPE Awards in Barcelona last year.