Unions and worker representatives in Germany have welcomed a government proposal to set up a "forum" for questions regarding the introduction of non-guaranteed pension plans.
In a closed-door meeting between unions and Germany's social and labour minister Hubertus Heil, the parties discussed 'defined ambition' pension plans, which were made possible with the Betriebsrentenstärkungsgesetz (BRSG) reforms, brought in at the start of last year.
However, so far none of the parties negotiating collective bargaining agreements have set up such arrangements, which would be the first non-guaranteed second-pillar pension plans in Germany.
By law, they can only be set up in joint negotiations between employer and employee representatives for a specific industry.
In a press release issued after talks with the unions last week, the social ministry said "all participants agreed" that non-guaranteed pension plans were "opening the doors for simple, attractive occupational pension plans at low administration costs, but at the same time offering high security".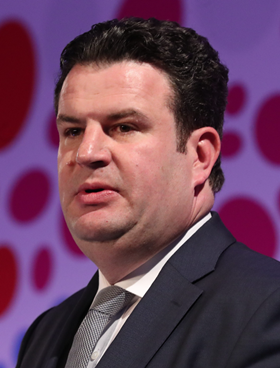 Heil proposed to create a forum at the ministry where questions regarding the new pension plans could be discussed and experiences could be shared. This was welcomed by the participants, according to the ministry's press release.
The minister also said he would meet with representatives from the finance ministry and financial regulator BaFin "given the inter-departmental issues" created by the implementation of the new pension plans.
Even bankers prefer guarantees
Meanwhile, consultancy Aon has found in a survey that not many workers at large companies are willing to swap guaranteed pensions for the chance of higher returns on their pension assets.
In a poll of 1,000 employees at companies with more than 10,000 staff members, only 12.2% said they would waive guarantees in exchange for the possibility of higher returns.
Aon said the result from financial companies "really showed how deeply ingrained the wish is to cut out all the risks". Only 18.8% of all surveyed bankers and financial experts would opt for risk rather than guarantees.
The general results were almost equally split among men and women and among the different age groups.