PenSam, the Danish labour-market pension provider, has appointed Morten Hemmingsen (pictured) to take over as director of investments from 1 May, replacing the fund's CIO Benny Buchardt Andersen.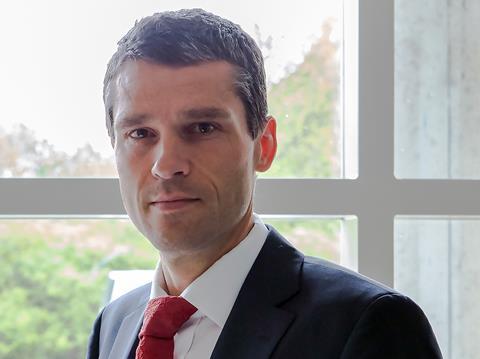 PenSam said Hemmingsen, up to now head of fixed income and equities, had been a very important part of the company's investment team leadership in recent years, having been involved in formulating and realising strategy.
Torsten Fels, due to take over as chief executive at PenSam when its long-serving leader Helen Kobæk retires in July, said: "I am pleased Morten has said yes to taking the helm in PenSam's investment operations."
Hemmingsen is a thorough and skilled leader, also capable of finding and executing attractive investment opportunities, he said.
"With Morten's appointment, we have an organisation in place to continue our successful investment strategy and to manage the growing complexity there that exists in the investment field," Fels said.
Hemmingsen said getting the best possible return for PenSam's more than 400,000 members was a big responsibility.
"My task is to continue the good steps taken within investment by building further on the strategy PenSam has followed successfully since 2010," he said.
After Kobæk retires, Buchardt Andersen is due on 1 August to move up within the organisation's leadership to take over the position of group director, replacing Fels.
In all, the PenSam group has just under DKK140bn (€19bn) in assets under management.