---
ATP Key Data
• Statutory labour-market supplementary pension scheme
• Assets: DKK753bn (€101bn) (end March 2017)
• Members: Over 5m
• Founded: 1963
• Location: Hillerød, Denmark
Less than a year into the job, ATP's new chief executive is already stamping his own set of priorities on the giant Danish pension fund, with an emphasis on active ownership, as well as cost cutting.
While neither of these themes are new for ATP, Christian Hyldahl sounds like a man with a mission as he explains to IPE why it is important for a Nordic institutional investor to hold firm on the issue of executive pay. "ATP has a record of being a very active owner, especially on Danish equities, and ATP has been, more or less, the only the one stating a view on this," he says. "That being said, times are changing and I, as well as ATP's former CEO Carsten Stendevad, have been working on the Committee for Corporate Governance [Komitéen for god Selskabsledelse].
"The committee's recommendations are out now, and you could say all Danish institutions are expected to be more active as owners and more transparent in terms of active ownership – and ATP is following that," Hyldahl says.
The recommendations on active ownership, which follow the comply-or-explain principle, took effect at the beginning of this year. They are aimed at promoting long-term value creation at Danish companies.
The guidance calls for institutional investors to publish their active ownership policies for equity investments in Danish quoted companies, and address other general issues such as voting policy, dialogue with and supervision of companies, and conflicts of interest.
"To me it is very important that owners live up to this, to be transparent on what their policy is, although not necessarily in all the details," Hyldahl says. "At the end of the year, all institutional investors are moving down this road and ATP will be among them."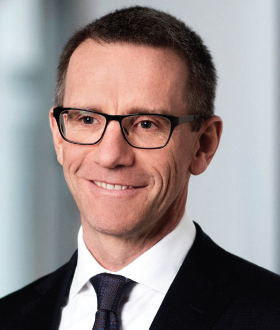 ATP was particularly vocal on the issue of executive pay during this year's round of annual general meetings. In its home country, ATP comes in for close public scrutiny through the media, as well as at the political level – hardly surprising, given that virtually all Danish residents have a stake in its DKK753bn asset base.
The huge equity bonus clinched by the chief executive of payments company Nets – one of ATP's most lucrative private equity investments before Hyldahl took office in January – as part of the payment company's initial public offering (IPO) drew harsh criticism from some quarters.
Has this type of public drubbing motivated Hyldahl to get tougher on remuneration?
"We are doing this because it good for the companies, and what is good for the companies is also good for the investors and hence our members.
"We are encouraging the companies to be more competitive – so this is about returns," he says.
But what about the old argument that businesses need to dig deep into their pockets to be able to attract the best corporate leaders?
"We recognise that there is a competition for talent," he says, adding that over the past few years, executive pay levels at Danish companies have risen substantially.
"Danish compensation packages have doubled over the last five to seven years, and there is competition in terms of attracting and retaining the right people.
"On the other hand, there is also a balance to strike, in that we don't want to pay more than necessary – and that concern is the same one shared by the CEO who gets the job and then has the job of hiring others. He doesn't want to pay more than necessary for his staff. At all levels, you want to attract the right talent but at the right price."
Hyldahl says boards of directors should also show leadership by not being afraid of paying a new chief executive less than average."There might be a tendency to equate the level of payment with the quality of the new CEO," he says. "This effect will drive the mean executive payment package further up, if the boards aren't showing the courage to reverse this tendency."
Although attention paid to the topic of CEO remuneration has increased around the world, Hyldahl says the issue contains risks that are specific to ATP's local region. "If you look at the history of companies in Denmark, the culture has been for a pretty flat structure where employees are close to management, and this type of culture is a positive differentiator between the Nordics and elsewhere, and has been proven in the success of companies.
"If top salary levels increase to very high levels and disconnect with salaries further down, there is a risk that the company culture will disappear.
"Many skilled Danish middle managers and other employees expect to be in a company where they are part of a team, and where their opinions are heard. It's less hierarchical compared to other cultures and I think you are jeopardising that,"
Hyldahl argues.
On top of this, firms that get a reputation for such non-Nordic business practices could find themselves less popular within Denmark's recruitment arena, he suggests. "A company that sticks out in that way may have difficulty attracting local talent," he says. "This is also about leadership from the companies themselves, and not about maximising your pay cheque. It is about attracting and retaining talent through culture, purpose and challenge and being proud of what you stand for."
Hyldahl took over at ATP in January after a year when the pension fund's investment team was busy settling down with its new risk-factor portfolio construction method.
The portfolio construction overhaul happened largely under Stendevad's leadership, and Hyldahl says the fund is continuing with this new method of considering assets in terms of the type of risk they involve rather than the traditional asset class they belong to. "We are continuing with the overall risk-factor approach in our portfolio construction, also within illiquid investments as well as liquid investments," he says.