James Kavanagh, managing director of trustee specialist Trustee Decisions, who had more than 25 years of experience in advising trustee boards across a broad range of schemes, passed away last Friday.
Kavanagh started his career in 1989 working in what is now Aon. In 1999 he joined the pensions consulting division of Ernst & Young and moved to what is now Willis Towers Watson as a senior consultant when the Ernst & Young pension consulting division was sold in 2006.
Kavanagh had experience in working in a wide range of industries, including construction, energy, financial services, HR, legal, manufacturing, medical, IT and tourism, and he had been principal advisor on several pension schemes.
He had also worked on Trust RACs and advised employers on Groups Personal Retirement Savings Accounts (PRSAs) and master trusts.
Kavanagh was also chair of the Corporate Governance Association of Ireland (CGAI) and during 2019 was appointed to advise the Oireachtas Joint Committee on Transport Tourism and Sport on matters related to and of corporate governance.
In 2017 he was appointed to a Statutory Consultative Panel on the Governance of Charitable Organisations by the Charities Regulator.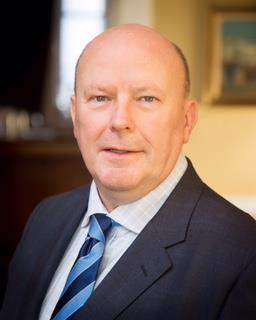 He was a member of the European Corporate Governance Institute (ECGI), the International Corporate Governance Network (ICGN), as well as having membership in the Centre for Economic Policy Research (CEPR), the Association of Pension Lawyers in Ireland (APLI), the Institute of Directors (IOD) and the Institute of International and European Affairs (IIEA).
Kavanagh served as a board member of the Royal Dublin Society (RDS) Foundation Board and Governance Committee and was a former Board of Management Member of Holy Faith Secondary School Clontarf, Dublin 3.
He was appointed to the Office of Peace Commissioner by Alan Shatter, Minister for Justice in September 2013.
Kavanagh was a regular columnist and contributor to the media (Irish Times and Sunday Business Post) and was also a judge for IPE Awards for several years.
A private family funeral will take place due to government advice regarding public gatherings. Those who would have liked to attend the funeral but cannot due to current restrictions are welcome to leave a personal message here or by email.
Looking for IPE's latest magazine? Read the digital edition here.