Investment consultancy Mercer has criticised the UK's competition watchdog for using flawed data in its analysis of the institutional advisory and fiduciary sectors.
Mercer wrote to the Competition and Markets Authority (CMA) last week flagging concerns about the data behind a recent report that highlighted concerns about the competitiveness of investment consultants and fiduciary managers.
Fiona Dunsire, Mercer's UK chief executive, said in the letter that the errors "cast doubt on the credibility of key aspects" of the CMA's findings.
In its report, published on 18 July, the CMA found that those schemes that engaged less with their suppliers ended up paying more when moving to a fiduciary manager than those that were more engaged. It highlighted this as a significant detriment to customers that would require regulatory intervention.
However, Mercer contended this finding, arguing that the CMA had used "incorrect data", made errors in its analysis and relied upon "unrepresentative samples".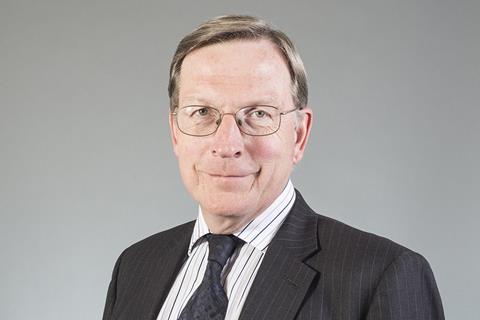 "As a result, the CMA's data analysis on gains from engagement and on the relationship between quality and market share – and on which it has relied to reach its provisional conclusion that there is an adverse effect on competition – is flawed, and any calculations of customer detriment are not reliable," Dunsire wrote.
"Given this, as it stands, there is not an adequate evidential basis for the imposition of remedies in these markets."
However, according to Dunsire's letter, the CMA's case team has declined to take any corrective actions proposed by Mercer – although it "has not challenged our analysis", the CEO wrote.
"All parties to this investigation need to understand and have confidence in the evidence underlying the CMA's provisional findings to comment effectively on those findings and on the proportionality of the remedies proposed," Dunsire said.
"We maintain that the CMA should take steps now to correct its data analysis, and offer parties a proper opportunity to comment on that revised analysis as soon as possible given the advanced stage of the investigation."
Engagement concerns
Mercer's concerns reflect comments from rival consultancy and fiduciary manager Aon in the wake of the CMA's provisional report.
Andy Cox, head of investment the EMEA and Asia Pacific regions at Aon, said at the time that "we do not believe that the CMA has presented sufficient evidence to show any adverse effect on competition, nor do we recognise low levels of engagement among our trustee clients".
The authority had raised concerns that pension scheme trustees that were "less engaged" with their providers ended up paying more for investment consultancy and fiduciary management as they were less able to apply pressure on providers and achieve fee discounts.
It recommended that fiduciary management firms should provide "clearer information on fees and how they have performed for other clients", including unbundling their fees from those charged by underlying asset managers. Investment consultants should also be clearer on their charging structures.
It said that it expected any disclosure standards to be based on the work of the Institutional Disclosure Working Group – set up by the Financial Conduct Authority (FCA) to establish a common template for reporting investment costs.
The Pensions Regulator should issue guidance to help trustees assess and scrutinise service providers, the CMA added.
It also recommended that the FCA's regulatory scope should be expanded to include regulation of investment consultants and fiduciaries, a measure requested by the financial regulator last year.
The CMA is accepting responses and evidence until the end of next month. Its final report is scheduled to be delivered in December.